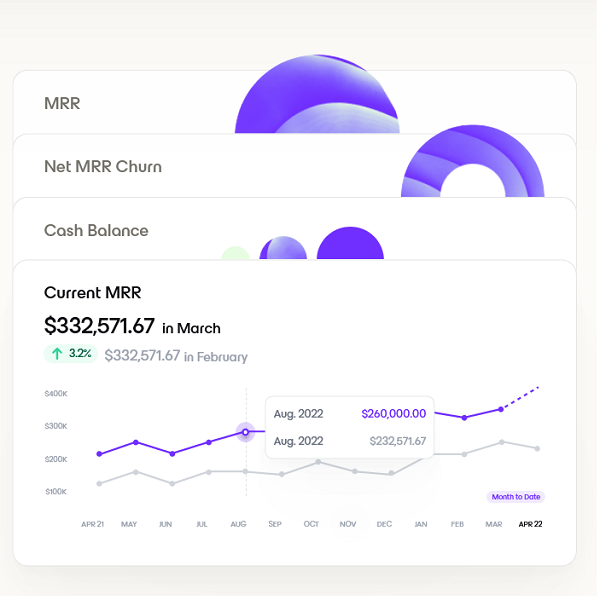 Capchase announces $400 million in debt financing, launches Capchase Analytics
US fintech Capchase have announced two major milestones for the company: $400 million in new committed debt financing and Capchase Analytics, a dashboard that lets you monitor important business metrics like MRR, Churn, and Burn all in one place—for free.
The $400 million investment grows Capchase's existing partnership with the i80 Group and establishes a new relationship with a prominent, international banking group. The capital will be used to provide essential growth capital to both current and future Capchase customers. With challenging macroeconomic conditions and a difficult funding environment, many founders are switching to a preservation-first mindset. But growth is still possible even in a downturn, and non-dilutive capital is the best way to preserve runway, minimize equity dilution, and grow into attractive valuation multiples. Capchase have stated that they're excited to put this money to work to help founders achieve exactly that.
Capchase Analytics helps SaaS companies grow with Capital and Insights. Many of Capchase's SaaS customers state that they have trouble reporting accurate and timely business metrics, as there is no single source of truth and financial and performance data comes from disparate sources. As a result, they painstakingly and manually reconcile stale data on spreadsheets – often being left in the dark on how their company is performing against their peer group, and how to execute like the top quartile. Capchase Analytics features holistic business and performance insights in a real-time, intuitive way by syncing with your other business systems and automatically reporting key business metrics like
MRR
Net and Gross MRR Churn
Subscriptions
ARPU
Cohort Retention Rates
Capchase have stated that they believe with this fresh round of financing and Capchase Analytics, they stand alone as the only partner that provides Capital, Insights, and Tools for the world's best SaaS companies.