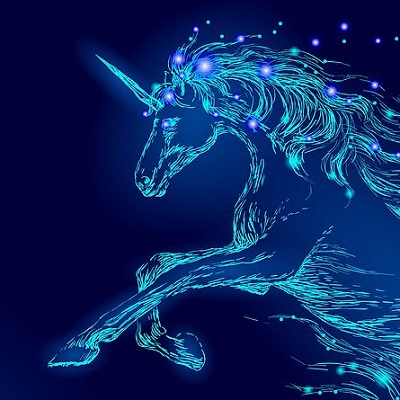 CoinTracker ensures Unicorn status with $100 million Series A raise at $1.3 billion valuation
CoinTracker, a market leader in cryptocurrency tax and portfolio tracking for consumers, announce that it has secured $100 million in Series A financing, bringing CoinTracker's total valuation to $1.3 billion and ensuring Unicorn status.
The round was led by Accel, with participation from new and previous investors including General Catalyst, Initialized Capital, Y Combinator Continuity, 776 Ventures, Coinbase Ventures, Intuit Ventures, Kraken Ventures, as well as Claire Hughes Johnson (Former COO, Stripe), Gokul Rajaram (Coinbase and Pinterest board member), Jeremy Liew (Early Investor in Affirm and Snapchat), and Alex Bouaziz (Deel CEO).
Cryptocurrency adoption is exploding globally, across multiple exchanges, wallets and use cases, with an estimated 221 million worldwide users buying and selling crypto as of June 2021. This is driving nearly insurmountable complexity for users to track their portfolio and stay tax compliant. Last year, it is estimated that the majority of crypto investors did not file taxes on their crypto investments accurately, setting in motion new and complex tax regulations such as the U.S. Infrastructure Bill, which requires every exchange to report all of their users' transactions to the IRS.
CoinTracker enables consumers to seamlessly track their entire crypto portfolio, across exchanges and wallets, helping users see their market value, investment performance, transactions, and taxes as they transact with cryptocurrency. Having visibility into taxes year-round is critical for cryptocurrency users, and in many cases enables them to save thousands per year. CoinTracker is the exclusive cryptocurrency tax partner for many of the top exchanges and tax products, including Coinbase, OpenSea, Intuit's TurboTax, and Blockchain.com, whose users benefit with a more seamless tax experience, and in many cases can receive free tax reports.
"CoinTracker and its investors have a shared mission of increasing the world's financial freedom and prosperity," said Jon Lerner, CEO and co-founder of CoinTracker. "Our industry-defining investing partners like Accel believe in our vision and opportunity to give people more control of their wealth and taxes. We are incredibly excited to partner with them to make cryptocurrency portfolio tracking and tax compliance seamless, and ultimately enable and accelerate mainstream adoption of crypto."
CoinTracker will use this funding to meet the increased demand and complexities of the cryptocurrency industry by:
Bringing in high caliber talent to support its aggressive growth plans, including Head of Engineering Gaurav Garg, formerly VP of Engineering at Uber and Google; as well as Product Lead Zack Reneau-Wedeen, formerly Head of Product at Robinhood Crypto
Continuing to lead in coverage of exchanges, chains, and popular cryptocurrency segments such as DeFi and NFTs as the industry evolves
Expanding CoinTracker for tax professionals
Scaling customer support, content and community to help users address their crypto portfolio and tax challenges more deeply
"This tax season, the IRS has an eye on crypto earnings," said Sagar Sanghvi, partner at Accel and CoinTracker board member. "CoinTracker has emerged at a critical moment with the most comprehensive and accurate consumer product, just as millions of new and seasoned crypto users look for a solution to help accurately file their taxes across crypto trading, NFTs, DeFi, and other emerging cryptocurrency use cases."