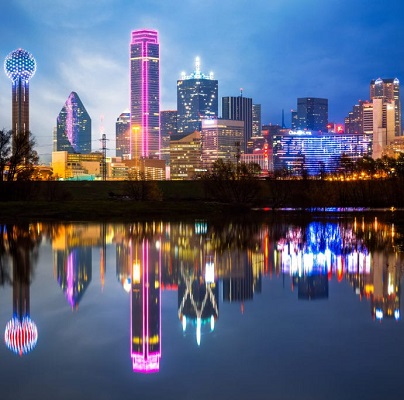 Dallas is 'up-and-coming city' for fintech companies as big investments keep coming
North Texas is cashing in on fintech.

Just last week, a local company signaled its move to the public markets. Dallas' Apex Clearing Holdings LLC and Northern Star Investment Corp. II, a publicly traded special purpose acquisition company or SPAC, announced a merger agreement that's set to put the combined entity on the New York Stock Exchange. The transaction gives Apex an enterprise value of about $4.7 billion post-money, according to the statement.

"The DFW area has a unique blend of exceptional talent, a business-friendly environment, and a relatively low cost of living that has allowed it to become a financial hub and a growing destination for tech companies," the company told the Dallas Business Journal in an emailed statement. "As the financial industry continues to innovate, the Dallas-Fort Worth metroplex is the natural location for fintechs to emerge and grow."

It was yet another example of fintech getting more attention in the area after others found investments and valuations that stretched beyond $1 billion. The sector is finding more traction in the region as companies large and small use the power of technology to shake up the world of finance. The Dallas area grabbed the No. 10 spot in the U.S. in the fintech ecosystem ranking, according to Findexable, which tracks the sector for various regions.
To read more, please click on the link below…
Source: Dallas is 'up-and-coming city' for fintech companies as big investments keep coming – Dallas Business Journal