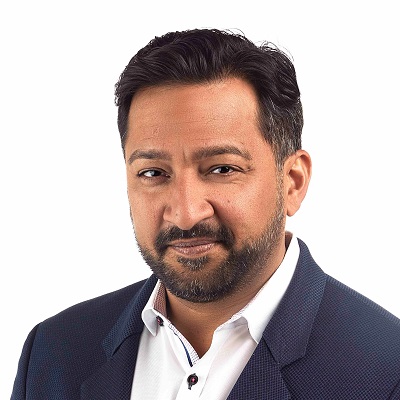 Data Zoo expands global team with the addition of Ravi Bijlani as President – North America
Data Zoo, one of the world's fastest-growing digital identity providers, has strengthened its global presence with the addition of Ravi Bijlani as President – North America.
Bijlani will be a strategic leader across North America, bringing extensive experience in the fintech, digital identity and mobility space. The appointment follows Data Zoo's expansion and significant growth in the region.
Ravi is the former Senior Vice President and General Manager at Prove Identity, where he led the company's growth and innovation within the mobile identity and authentication space for half a decade. During his tenure, Bijlani created successful global partnerships and enduring customer relationships across various industries, including financial services, government, e-commerce, and wireless. Prior to Prove Identity, Bijlani was Vice President (Identity, Fraud, and Mobile Partnerships) at Equifax (NASDAQ: EFX) with a focus on digital identity.
"It is a privilege to join Data Zoo at such an exciting stage of its growth curve. They are known for being a provider of industry-leading, future-focused RegTech solutions and are delivering a unique proposition that hasn't been offered in the region before. I look forward to working with the team as we continue to expand into new markets and verticals in North America," said Bijlani.
Data Zoo Chief Executive Officer Tony Fitzgibbon said of the appointment, "Ravi is a well-respected leader in the identity space. We are proud to have a talent of his calibre and experience join the team. His proven track record spearheading global contracts, unique strategic skillset and leadership credentials make him an asset to our team and clients."