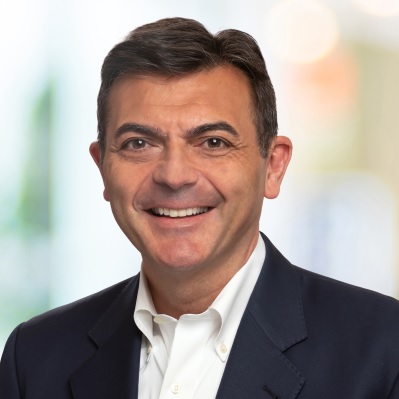 DTCC Signs Definitive Agreement to Acquire Blockchain-Based Financial Technology Firm Securrency Inc.
DTCC, the premier market infrastructure for the global financial services industry, today announced it has signed a definitive agreement to acquire Securrency Inc., a leading developer of institutional-grade, digital asset infrastructure. The acquisition, which is expected to close within the next several weeks, will position DTCC to provide global leadership in bridging best-in-class industry practices with advanced digital technology to encourage acceptance and adoption of digital assets.
Securrency will become a fully-owned subsidiary of DTCC and will operate under the name DTCC Digital Assets. Nadine Chakar, CEO of Securrency, will join DTCC as Managing Director, Global Head of DTCC Digital Assets, reporting to Lynn Bishop, DTCC Managing Director and Chief Information Officer. Chakar will also join the DTCC Management Committee. In addition, Dan Doney, CTO and founder of Securrency, John Hensel, COO and co-founder, and other members of the Securrency leadership team, as well as roughly 100 Securrency staff of full-time employees or contractors, will become DTCC employees.
Frank La Salla (pictured), President, CEO and Director, DTCC, said, "Securrency is an important strategic acquisition that will give us the technology to drive market-wide transformation by enabling end-to-end digital lifecycle processing for tokenized assets, digital currencies and other financial instruments. By bringing together DTCC's commitment to providing market stability and our unparalleled network of financial market participants with the sophistication of the Securrency technology, we will be in a leading position to unlock the value of digital assets and help guide the industry through its digital transformation journey. We believe this next generation of financial market infrastructure will further reduce settlement times, facilitate market transparency and risk management, enhance regulatory oversight and controls, and unlock efficiency and innovation to create an improved investor experience."
By combining DTCC's digital capabilities and Securrency's technology, DTCC will fast-track development of its enterprise digital asset platform to unlock the power of institutional DeFi. DTCC will leverage the technology over time to embed digital assets within its existing products and services, develop new, regulatory-compliant blockchain-based offerings and explore use cases with the industry, including buyside asset managers, broker-dealers and custodians, to collaborate on new DTCC blockchain-based solutions.
In addition, DTCC will lead the industry's development of a robust, global digital infrastructure by licensing the Securrency technology and offering professional services. Firms will be able to leverage the technology to transform and evolve their operating models and to create innovative, new digital asset services alone or in collaboration with other market participants – similar to how WisdomTree licenses Securrency's software as part of the infrastructure for its WisdomTree Prime™ offering that provides tokenized assets and funds via digital wallets for retail investors and consumers.
Chakar said, "As we join forces with DTCC, we are excited to bring together DTCC's infrastructure capabilities with Securrency's technology to embrace a future where the digitization of capital markets is at the forefront of innovation. These capabilities will allow DTCC to partner with the industry to build a resilient and scalable infrastructure critical to the mass adoption of digital assets. Together, we will unlock opportunities to reimagine compliance, liquidity, efficiency and interoperability in trading real-world assets on the blockchain."
DTCC also plans to provide global leadership to foster industry-wide collaboration to help avoid fragmentation with different digital technologies and standards. Securrency's technology can address this issue by acting as a DLT-agnostic harmonization layer that promotes interoperability, liquidity, transparency and security.
La Salla said, "We look forward to building on our past work to drive consensus around the standards, controls and frameworks necessary to support regulatory-compliant digital asset solutions and development of the right architecture and infrastructure to ensure widespread interoperability. We're excited to welcome our new colleagues to the DTCC team and to begin collaborating as a group to strengthen market stability and resilience and drive greater efficiencies, productivity, risk mitigation and liquidity in the global financial markets."
DTCC's digital asset strategy focuses on establishing the digital infrastructure to extend its core services to the digital asset ecosystem and deliver no-touch, end-to-end processing. Its strategic priorities include:
Exploring development of digital products and services to address gaps in market infrastructure or that optimize the end-to-end lifecycle
Establishing a control framework for digital asset securities
Executing client-driven pilots aligned to the firm's core capabilities and services
Advancing industry-wide dialogue on interoperability to inform future connectivity models