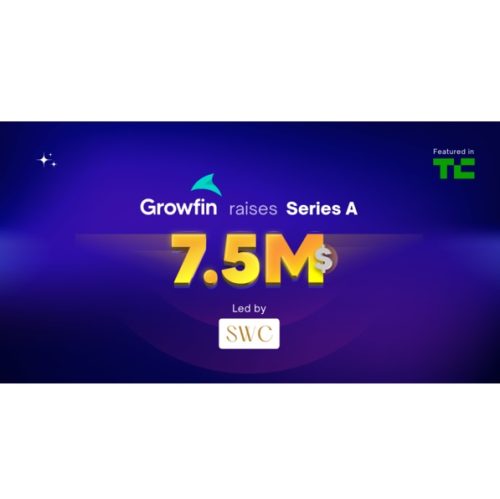 Fintech startup Growfin raises $7.5 million in Series A funding
US fintech startup Growfin.ai has raised $7.5 million in Series A funding, led by Singapore's SWC Global with participation from existing investors 3one4 Capital and angels including CFOs and other industry leaders.
Growfin aims to solve one of the biggest challenges faced by B2B businesses today – cash collections. With recession impending across the globe, companies are working towards optimizing their cash flow in the most efficient way. However, their existing tech stack restricts them from achieving this. What businesses need today is a tool that goes beyond just automating invoice reminders.
Growfin Co-Founders Aravind Gopalan and Raja Jayaraman set out to solve pain points that CFOs face with the current way they manage their receivables. For this, they spoke with 200+ finance professionals across the globe. One discovery they made was that 90% of businesses manage their receivables outside their ERP. As companies scaled this became more cumbersome. Managing accounts receivables in spreadsheets led to accounts receivable bottlenecks.
With a vision in mind to solve this, Growfin launched their product in 2022. Within 12 months, they had grown their customer base by 8x and helped businesses collect over $1.5 billion in receivables.
Growfin's aim with the Series A funding is to enhance the predictive capabilities of their AI and establish Growfin as a comprehensive cash solution. As part of this effort, they have introduced the Cash Apps module, and the public beta is now available. Several prominent unicorns, such as Intercom, Darwinbox, and Locus, are already part of the platform. Growfin have helped them improve their operational efficiency with a 50% increase in productivity and a 35% reduction in DSO through a collaborative accounts receivable.