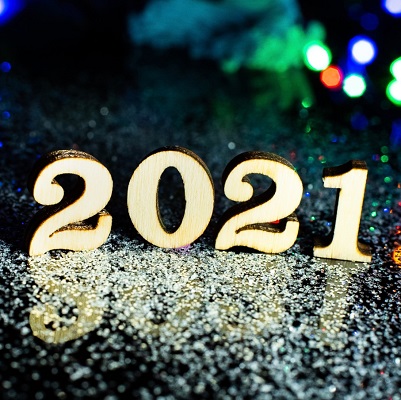 Fintech trends to look out for in 2021
2020 will go down in history as the year of the pandemic, but there's one other thing it should be remembered for, too. It is kick-starting a wave of innovation. In just months, a vaccine for Covid-19 was developed. To put this in perspective, this process usually takes 10 years.

But this innovation didn't just occur in the medical field. Across various sectors, people have embraced the challenges and developed innovative solutions. Fintech is no exception. These are the top trends to watch.

Tech Turns Finance

Ever since Apple Pay arrived on the scene in 2014, followed by Google (Android) Pay in 2015, the world of digital payments has been changing. Forget about your credit or debit card. Now all you need is your phone. But even that's old news. In 2021, there is an increased drive for digital-first finance for the mobile-first generation. This means that in the next year, we should keep an eye out for big announcements from traditional tech companies.

Digital-Only Banking

According to one survey, 14.2 million U.S. citizens consider a digital bank their primary money management system. In the U.K., that total is 23% of the population (12 million people). And this trend is only growing. Accelerated by the Covid-19 crisis, which left many in a state of economic instability, digital banking services are gaining popularity due to their accessibility and ease of use. However, some mistrust remains as users want to see more security and fraud protection before giving their trust entirely to digital services.

Partnerships With Traditional Banks

When it comes to brick-and-mortar versus digital, it's a game of updating or getting out of the market. In 2021, what we are going to see is traditional and nontraditional banking structures working together. This can already be observed with Mastercard's and Visa's deals with fintech firms and with Google's recent news of a partnership with Citi and several other banks to create an all-new banking system.

Autonomous Finance

The way people interact with finance is evolving. Fintech has offered the possibility to get away from traditional systems' supposed inaccessibility and move into something more accessible. 2021 will see an increase in autonomous finance. Like the revolution of self-service checkouts in supermarkets, autonomous services in fintech will allow customers greater control over their financial activities. This might be in the form of fully digital account opening, digital signatures or something entirely different.
To read more, please click on the link below…
Source: Council Post: Fintech Trends To Look Out For In 2021