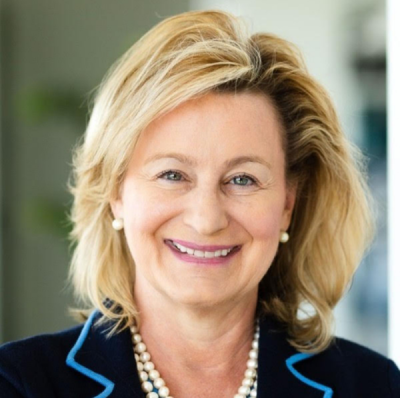 i2c Inc. Appoints Jacqueline White as President to Drive Growth and Accelerate Its Core Banking Business
i2c Inc., a leading provider of digital banking and payments solutions, announced the appointment of Jacqueline White (pictured) as President. In this role, Jacqueline will assume responsibility for accelerating the growth of i2c's global sales and partnerships, reporting directly to Amir Wain, Founder & CEO.
Jaqueline is a seasoned executive, having held global senior leadership positions in consulting services and enterprise software organizations. With a distinguished career spanning over 25 years, she brings a wealth of experience and expertise to i2c Inc. Prior to joining i2c, Jacqueline served as President of the Americas Region for Temenos, where she achieved 30% YOY growth, consistently overachieving ARR targets. Jacqueline has also held positions at software companies such as Oracle & SAP, where she led global Financial Services, as well as in large System Integration Partners such as Accenture and DXC, where she led their $1.5B Banking & Capital Markets ITO Practice.
"I am pleased to welcome Jacqueline to the leadership team," said Amir Wain, Founder & CEO of i2c Inc. "Her experience in core banking and stellar track record building successful teams and creating happy customers will be invaluable as we continue to grow and scale our business globally."
"I am thrilled to be joining i2c during this key period of growth and innovation in the industry," said White. "i2c has been a true innovator in the global financial services industry for more than 20 years. I am confident that i2c's unified banking and payments platform will enable FIs to offer market-leading products without having to deal with the complexity of integrating multiple platforms. I'm eager to be a part of the team that will continue to push the boundaries of what's possible in payments and banking."
A passionate fintech advocate, Jacqueline serves on the board of various companies, such as authID.ai, Monovo, StrongHer Ventures, and Flybits. In her free time, Jacqueline serves as President of her local Women's Organization in Boston where she and her husband, Robert, have raised their four children.