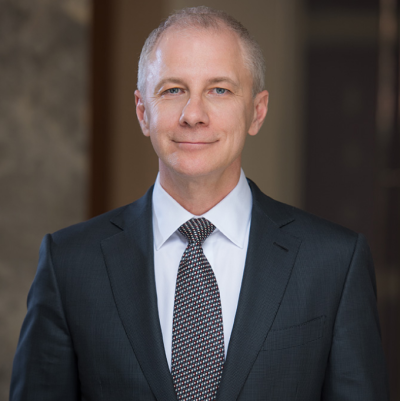 Interactive Brokers expands global client base to Taiwan
Interactive Brokers (Nasdaq: IBKR), an automated global electronic broker, announced its appointment as the primary international broker for Sinopac Securities today. Institutional and retail clients of Sinopac can trade US stocks, ETFs, and Fixed Income instruments while also accessing over 90 stock markets worldwide through Interactive Brokers. This initiative between Interactive Brokers LLC and Sinopac strengthens Interactive Brokers' footprint in the APAC region and adds Taiwan to the over 200 countries and territories worldwide where the company services clients.
"We are pleased to work with Sinopac and bring Interactive Brokers' global trading capabilities and expertise to Taiwan," said Milan Galik, (pictured) Chief Executive Officer of Interactive Brokers. "We recognize the advantage of working with a leading broker with local experience and look forward to serving the needs of this important market and its investors."
Taiwanese investors will benefit from Interactive Brokers' powerful trading platforms and advanced technology and tools. Interactive Brokers offers clients the ability to trade fractional shares of eligible US and European stocks as well as ETFs and can accommodate over 100 order types, including algorithmic trading, which is currently unavailable through other brokers in Taiwan. Clients can trade select US ETFs 23½ hours a day, five days a week through Overnight Trading Hours on the IBKR Eos ATS ("IBEOS"). With Overnight Trading Hours, investors across Asia can access US Equity Markets during their trading day and respond to market-moving news at almost any time. The collaboration with Sinopac also enables clients of Interactive Brokers to trade Taiwanese stocks through Sinopac Securities.
Introducing Brokers worldwide use Interactive Brokers' Prime Broker services to help manage their businesses with efficiency and serve their clients at a lower cost. Through Interactive Brokers, Introducing Brokers can reduce their operational, brokerage, and clearing costs while gaining electronic market access worldwide with the company's professional, white-branded trading technology. Interactive Brokers' turnkey solution covers trading, clearing, reporting, and billing and provides the following advantages:
Support for global regulatory reporting
Account funding and trading in up to 26 currencies
Access to stocks, options, futures, currencies, bonds, and funds in over 150 markets from a single unified platform
No ticket charges, no minimums, and no technology, software, platform, or reporting fees
Free client relationship management tools