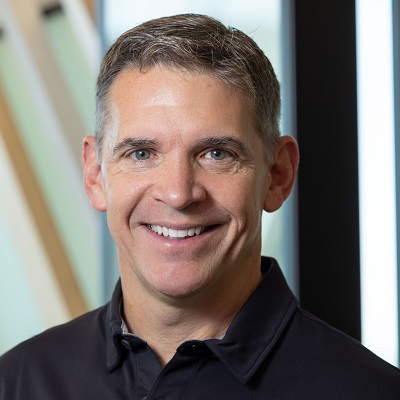 Leading SMB fintech company Nav continues growth with acquisition of startup Tillful
Nav, the leading financial health platform for small businesses, announced today its acquisition of Tillful. With the acquisition, Nav accelerates its data platform development and product roadmap, and brings in small business fintech talent across functions.
The fragmented small business ecosystem has often proved a challenge for Fintech platforms, and many have failed to meet the distinct needs of small and medium businesses and drive scalable unit economics at the same time. Nav continues to scale as the only app that combines cash flow tools and credit insights to help businesses see what lenders see. That means business owners can understand what they can qualify for from dozens of different SMB lenders before they apply, and make confident decisions on the business funding they need to achieve their financial goals.
"Nav delivers an unparalleled financial health experience for small businesses when they need it the most," said Nav CEO, Greg Ott (pictured).
"At a time when financing options are tightening, Nav has built the only destination for businesses to find relevant and objective solutions for their specific needs. With Tillful we saw the opportunity to bring on a strong data platform and categorization engine and a talented team who, like Nav, has empowered SMB's to make better financial decisions based on financial data."
Small business owners have historically faced obstacles when trying to access funds, with 33% struggling or failing due to a lack of capital. Alongside increased economic uncertainty and rising costs of goods and services, businesses need financing more than ever before. Nav has built the way to streamline access to capital with better aggregation of financing options and utilization of cash flow data, which is becoming a more critical factor in lender underwriting. The acquisition of the Tillful cashflow scoring engine accelerates Nav's ability to integrate and categorize cash flow data, and create proprietary financial health scores for small businesses.
Founded in 2020 and headquartered in San Francisco, Tillful is a venture-funded fintech startup focused on modernizing business credit and cash flow insights for small and medium sized businesses by using better data.
"We have always respected Nav's leadership in the small business financial health space," said Founder and former Tillful CEO, Ken So. "We're excited that our shared mission will uniquely make the credit ecosystem much more accessible to the Main Street small businesses who have been traditionally overlooked."
In addition to the asset acquisition, many of Tillful's employees will be joining Nav, including So, who will take up the position of VP of Corporate Development. This is Nav's second acquisition in less than a year after acquiring Canadian fintech Nuula's assets in January of this year. Terms of the purchase have not been disclosed.
Nav will continue to support both Tillful subscription customers and card holders within the Nav platform in addition to offering expanded financial health services. Nav has over 1.7 million small business customers, in addition to small business financing products like loans and credit cards, and now also aligns customer qualifications with accounting, tax, payroll, and other business services. Nav is fully distributed with Event Spaces in San Mateo, Salt Lake City and Philadelphia.