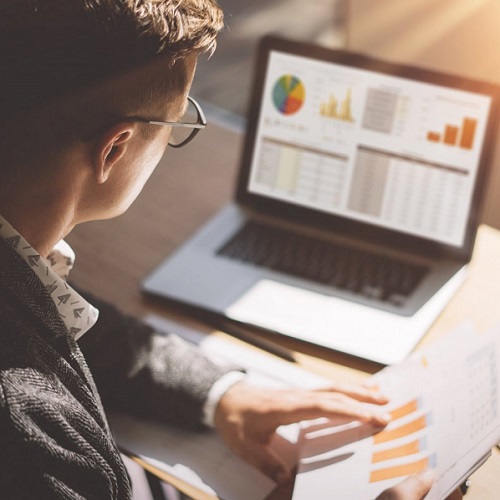 Neobank Lili raises $55M as customer base expands in the $1.2T U.S. Freelance Economy
Neobank Lili, the fastest growing mobile banking service for freelancers in the U.S., announces a $55M Series B investment led by Group 11, bringing total funding to $80M following a record year of growth and revenue for Lili. Other notable investors included Target Global and AltaIR with previous investors re-upping. The New York-based banking app is spearheaded by finance serial entrepreneur Lilac Bar David and is strengthening its claim as the leading banking app and finance tool for freelancers and gig-economy workers. Offering relevant and timely features such as expense management, effortless tax preparation, and no-fee accounts, Lili has doubled its account base in the past 6 months as more users pursue new, entrepreneurial endeavors and turn to Lili as a reliable resource for their growing businesses.
On the heels of its highest growth quarter to date, Lili is introducing several new features, including Personalized Tax Buckets to help freelancers and small business owners track their taxes and put away a certain percentage of deposits, based on the user's projected income and expenses, to avoid any surprises come tax season. Lili also provides an Emergency Bucket where users can set aside a set amount regularly for an emergency fund instead of having to open a separate savings account. Freelancers can also take advantage of existing features like easy, built-in real time expense management and net income and work income reports, which are automatically generated within the Lili mobile app, saving significant amounts of time for freelancers who may not have traditional W-2 statements. The new $55 million capital injection will allow Lili to expand the platform to address existing pain points for freelancers with new features related to invoice and payment management, as well as expanding into credit products.
"Becoming an entrepreneur or freelancer — your own boss — is one of the most exciting life decisions you can make," said Lilac Bar David, CEO of Lili. "We've created the tools you need to spend more time building your venture and less time on things that historically your employer would handle, sorting expenses, managing financials, and filing taxes."
Lili launched in late 2019 with a mission to empower freelancers and entrepreneurs by simplifying their personal and business finances with an easy-to-use mobile app. Bar David expects the freelance economy to grow to more than 50% of the population by the end of 2021. In less than six months, Lili has doubled its account base during the COVID-19 pandemic. Lili's popularity exploded across multiple freelancer communities, especially among female entrepreneurs and working women. Over 5 million women lost their jobs due to the COVID-19 pandemic, leading many to turn to freelance work. Out of Lili's rapidly growing customer base, nearly 60% of these newcomers are women, signing up to benefit from the support this banking service can provide.
"Lili is currently the only fintech product designed to address the needs of this rapidly growing sector of entrepreneurs," said Group 11 Founding Partner Dovi Frances. "We anticipate the freelancer economy will continue to grow robustly even beyond the pandemic tailwinds. Lili is poised to see exponential growth by continuing to offer this demographic effective and intuitive tools to manage a previously complex side of doing business."