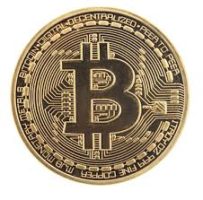 NYDIG taps Fintech firm Moven to bring Bitcoin to your bank
Digital asset manager NYDIG is joining forces with banking technology provider Moven to offer plugins for banks that want to launch bitcoin products.

The move comes in the wake of several letters from the U.S. Office of the Comptroller of the Currency giving banks the green light to custody crypto and the ability to conduct payments and other activities with stablecoins.

"Being able to offer it on our platform for U.S. banks, it's the right time frankly," said Moven founder Brett King. "If PayPal and Square can do it, then community banks should be able to do it, too." Many of Moven's clients have around $1 billion in total assets, he said, with some operating with up to $10 billion in total assets.

NYDIG is Moven's second partnership in the U.S., said King. It partnered with banking tech provider Q2 in November of last year.
To read more, please click on the link below…
Source: NYDIG Taps Fintech Firm Moven to Bring Bitcoin to Your Bank – CoinDesk