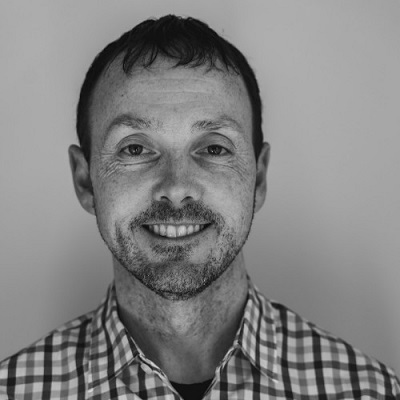 Payment technology leader CardFlight appoints Brian Butts as Chief Technology Officer
CardFlight, a leading provider of payment technology and point-of-sale solutions and creator of SwipeSimple, a signature CardFlight product used by more than 125,000 small businesses nationwide, have announced the appointment of Brian Butts as their new Chief Technology Officer (CTO). With this strategic hire, CardFlight is poised to further enhance its technological capabilities and drive growth in the coming years.
Brian Butts, an accomplished technology leader, brings more than two decades of cloud technology leadership experience to the company. Prior to joining CardFlight, he spent five years serving as Vice President of Development & Cloud Operations at Revel Systems, where he successfully led a 175+ person team responsible for product management, software development, and cloud services.
This is Brian's sixth time serving in a leadership role within growth-stage companies spanning industries including payments, communications and entertainment. He has held roles at multiple companies, including Northplains, Scientia Solutions Inc, KSE, and Reignmaker Communications (acquired by Cypress Communications). Throughout his career, he has played a pivotal role in driving growth, implementing product upgrades, and improving technical architecture for growth-stage companies.
CardFlight Founder and CEO Derek Webster said, "We are pleased to add Brian's extensive technology and organizational leadership experience to our team. He will be key in continuing the acceleration of CardFlight's growth and scalability in the upcoming quarters and years."
Commenting on his new appointment, Brian Butts said, "I am excited to be a part of the CardFlight mission to make payments simple for small business merchants. The company's commitment to innovation combined with its strong culture of collaboration are what attracted me to this role. I look forward to working with the talented technical team at CardFlight to further our strategic vision and ambitions."
CardFlight embraces the employee team as the engine that fuels its success. The company offers unique career opportunities for all team members, with a commitment to individual development and growth.
For engineers at CardFlight, this means working in interdisciplinary teams; living out the values of collaboration through active communication, paired programming, and the contribution of their unique experience to the final product; and the opportunity for individuals to see the features they have personally developed making an impact in customers' success and revenue growth.
CardFlight has significantly expanded its engineering team over the past year, and continues to seek qualified and exceptional candidates for key roles.