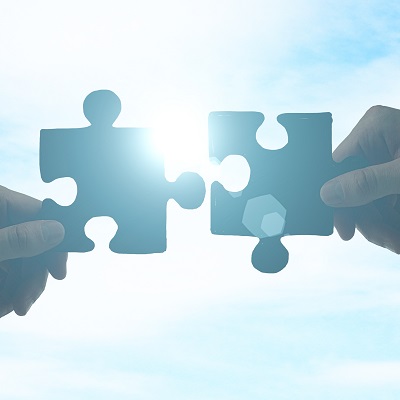 PayStand acquires Mexican fintech Yaydoo, creating "one of the biggest technology unions"
Paystand, the leader in blockchain-enabled accounts receivable and B2B payments, has announced the acquisition of Mexican fintech Yaydoo, the leader in accounts payable, cash flow management, and liquidity solutions in Mexico and LATAM. The deal represents one of the biggest technology unions in Mexico and LATAM and makes commercial blockchain-based solutions more accessible across the Americas.
In the midst of economic uncertainty, the fusion of the two firms opens a horizon of hope and opportunity, not only for other tech startups but also for Latin American businesses. Both PayStand and Yaydoo offer a wide range of technology-enabled B2B solutions for automating transactions, payment, and bill collection processes.
The two companies have built best-in-class AR/AP solutions designed for the needs of both U.S. and LATAM businesses of all sizes. They have succeeded in creating B2B DeFi payment networks in both the U.S. and Mexico, creating a network effect, and now set their sights on connecting their platforms through a single, open, instant and secure global payment network.
Jeremy Almond, CEO of PayStand, commented, "Together, PayStand and Yaydoo will redefine the boundaries of B2B fintech across the continent. The combined company will be one of the first global B2B blockchain platforms at a significant scale. The resulting company will have processed over $5 billion in payments, added 300 additional employees, and built a network of over 500,000 connected businesses, the largest of any commercial B2B blockchains in the world."
Almond continued, "DeFi-enabled B2B payment networks that are on-chain can unlock transformative working capital efficiencies and make financial services more fair and open, especially in developing markets like LATAM. And we believe this industry disruption across borders and using DeFi blockchain can shift the balance of power from traditional financial institutions and governments to buyers, and sellers, benefitting business and society."
"Yaydoo and Paystand have enabled B2B payment networks through their AR/AP software landscape. Now it's time to join forces and deliver solutions that will simplify and digitalize trade among the U.S. and Mexico, unlocking a set of opportunities for automating supply chain finance through the imports and exports of one of the most active trade corridors globally," said Sergio Almaguer, CEO of Yaydoo.
"Connecting the U.S. and Mexico is only the first step. We understand very well that each country has its own payables and receivables solutions enabling B2B payments locally. We want to forge long-time alliances with all these organizations that already know their market in order to build a network that embraces the entire continent," concluded Sergio, who will continue leading the Latin American expansion of the combined company.