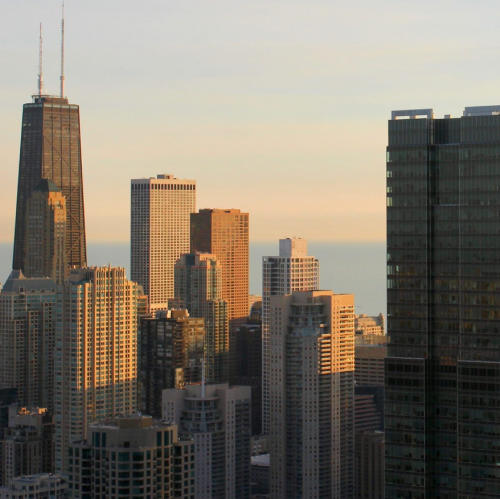 Petal closes new $200 million debt facility from Victory Park Capital
Credit card and financial technology company Petal announced today that it has closed a committed $200 million debt facility from Victory Park Capital ("VPC"), a global alternative investment firm specializing in private credit.
Petal has also agreed to a multi-year extension of its existing term loan facilities and closed a new term loan facility for up to $20 million of incremental commitments with Trinity Capital Inc. (NASDAQ: TRIN) ("Trinity"), a leading provider of diversified financial solutions growth-stage companies. In addition, Petal has raised more than $20 million in new equity financing from its existing investors, building on the $35 million in funding Petal announced in May.
These new sources of capital provide Petal with substantial fuel to expand the Petal credit card program, which provides access to high-quality Visa® credit cards (issued by WebBank) to consumers who are new-to-credit, without requiring established credit scores to qualify. To date, nearly 400,000 consumers have been approved for Petal credit cards, including more than 100,000 new cards approved in 2022.
"It will soon be possible for any U.S. consumer to use their banking history to qualify for new and better financial services," said Jason Rosen, Petal's CEO and Co-Founder. "That's great for consumers, and an opportunity for Petal to make credit accessible to millions of people who have been overlooked and underserved for too long. We're thankful to Victory Park Capital, Trinity and our existing investors, whose support will be crucial to our growth in this next chapter."
"VPC is a strong supporter of Petal's mission to make responsible, modern financial services available to everyone," said Jason Brown, Partner at Victory Park Capital. "We look forward to partnering with the Petal team as they work to expand the credit card program and serve even more underbanked consumers."
Petal pioneered access to credit cards that don't require a credit score, via a transformative approach to assessing creditworthiness called cash flow underwriting. This approach enables individuals to use their banking history to qualify for credit and establish a credit history, making credit more accessible to millions of U.S. consumers without credit histories, or whose traditional credit scores provide a limited view into their financial status and creditworthiness.
This approach matters more in the current economic climate, when Americans applying for credit cards are increasingly likely to be turned down by traditional bank lenders. The Federal Reserve's Center for Microeconomic Data released data last month showing that the overall
rejection rate for credit applicants is at the highest level since 2018 – and is particularly pronounced among those with credit scores below 680.
Petal's expansion also coincides with the upcoming Consumer Financial Protection Bureau ("CFPB") rulemaking on Dodd-Frank Section 1033, which promises to help consumers access and share cash flow data for use in credit underwriting. Last week, the CFPB published a new analysis suggesting that cash flow data may help more consumers qualify for credit, and "help lenders better identify borrowers with low likelihood of serious delinquency, even if these borrowers' credit scores may have otherwise prevented them from receiving credit."
This data is used to evaluate consumers without representative credit scores. A majority of consumers approved for Petal credit cards since 2018 had either thin or no credit history when they were first approved. And more than 40% of new members approved for a Petal card in the past two years were first denied credit by a major bank.
With the addition of this new funding, Petal has raised more than $300 million in equity capital and more than $680 million in debt financing.