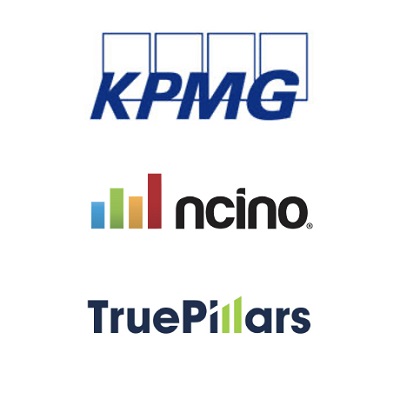 TruePillars live on nCino in following joint deployment with KPMG Australia
NASDAQ-listed nCino, a pioneer in cloud banking and digital transformation solutions for the global financial services industry, has today announced that TruePillars, a specialist SME lending company headquartered in Melbourne, Australia, is live on the nCino Bank Operating System®. TruePillars selected KPMG Australia as their delivery partner, who in conjunction with the nCino team in Australia, were able to transform the TruePillars' lending process rapidly and get their users live on the nCino platform in only 12 weeks.
"As a start-up in the Australian financial services ecosystem, we knew we needed partners who could get us up and running quickly, who were flexible and who understood our business," said John Baini, Co-Founder and CEO of TruePillars. "nCino and KPMG exceeded our expectations at every turn, from kick-off to go-live. The nCino platform is modern, highly flexible and configurable, and was delivered with speed and accuracy, making the entire implementation process as seamless as possible. We are looking forward to a long and successful partnership."
Thanks to a rapidly growing client base, TruePillars needed a platform that would allow it to scale and support a higher volume of transactions without additional headcount. They also sought to streamline processes and workflow, approve loans more quickly and serve their diverse customer base more efficiently. TruePillars selected the nCino Bank Operating System – an end-to-end cloud-based platform that manages the entire loan lifecycle – to provide a more seamless lending experience for their clients, from loan origination to renewal, while maintaining strong credit oversight and suitable approval rates.
KPMG Australia has established an alliance with nCino to support Australian banking clients through the deployment of nCino's Bank Operating System to provide a seamless experience across devices, channels and products while driving increased efficiency, transparency and regulatory compliance. With significant banking and technical expertise, KPMG led the implementation, working closely with TruePillars and nCino, to deliver an accelerated and out-of-the-box solution. The process included an integration with a leading e-signature provider to increase automation and improve the customer experience.
"nCino has always been laser-focused on transforming financial services through innovation, reputation and speed," said Mark Bernhardi, General Manager of APAC at nCino. "This project, in particular, exemplifies that mission in action. We are thrilled to partner with TruePillars and KPMG, and we're proud to have played our role in helping this company to achieve their vision of creating a lasting, positive impact on the Australian financial services landscape and providing a faster and easier lending experience for their clients."
"We are incredibly proud of this project, as it demonstrates that digital transformation can be delivered at pace," added Alex Moreno from KPMG. "Our banking and nCino expertise, supported by strong engagement from TruePillars' senior management team, allowed us to work with nCino to execute with speed, control and operational excellence."