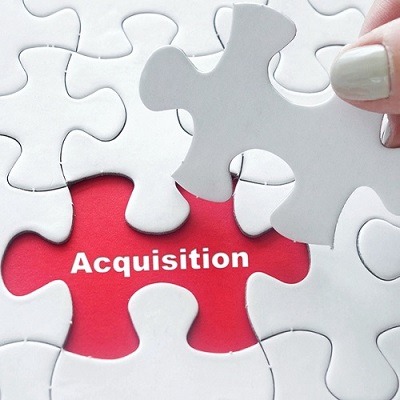 Vertex acquires Taxamo to expand global commerce and compliance solutions
Vertex, Inc., a leading global provider of tax technology solutions, has announced it has acquired Ireland fintech Taxamo, a cloud-based pioneer in tax and payment automation for global commerce and marketplaces. Taxamo, headquartered in Ireland, counts many of the leading, high-growth digital service providers among its global customers who rely on its unified platform of integrated capabilities to support indirect tax compliance, with a core focus on online sales, payments, and e-invoicing.
"The fabric of today's global commerce is more connected and complex than ever before," said Vertex CEO David DeStefano. "Our mission is to enable every business to transact, comply and grow with confidence. We are incredibly excited to bring these new end-to-end solutions to our customers and partners around the world."
Taxamo's cloud-based solutions are purpose-built for today's global, e-commerce businesses that need to automate compliance and commerce across the entire value chain of cross-border transactions from merchant to seller to payer and revenue authority. Taxamo delivers comprehensive end-to-end solutions for VAT and GST management – from registration to calculation, compliance, invoicing and payment – all on one platform.
"This acquisition supports and accelerates our growth strategies across e-commerce platforms and marketplaces in the enterprise and mid-market in Europe and North America, and among our existing global customers," added DeStefano. "We also believe the addition of Taxamo opens up entirely new market opportunities as global marketplaces continue to expand, and tax complexity grows across the interconnected supply chain of logistics, shipping, customs and payment platforms."
Taxamo solutions are expected to be integrated into the Vertex cloud portfolio, bringing new capabilities and expanded digital content to Vertex's large, global customer base. Taxamo Founder and CEO John McCarthy joins Vertex in a senior leadership role overseeing the company's global e-commerce and marketplace strategy.
"We are extremely proud of the company we've built over the past 10 years, and I am excited to join such a recognized, trusted leader in tax technology," said McCarthy. "Taxamo is based on a vision that as the global economy grows, more companies will need to pay more taxes in more countries. This causes challenges for both business and government, and it is these challenges that we have sought to understand and craft innovative solutions for. I've gotten to know the Vertex team well over many years, and their values and vision are extremely well aligned with the Taxamo culture and our commitment to customer excellence."
Transaction Highlights
The purchase price for Taxamo was approximately $200 million in an all-cash transaction. The acquisition is a strategic opportunity that we believe will provide accretive revenue growth.