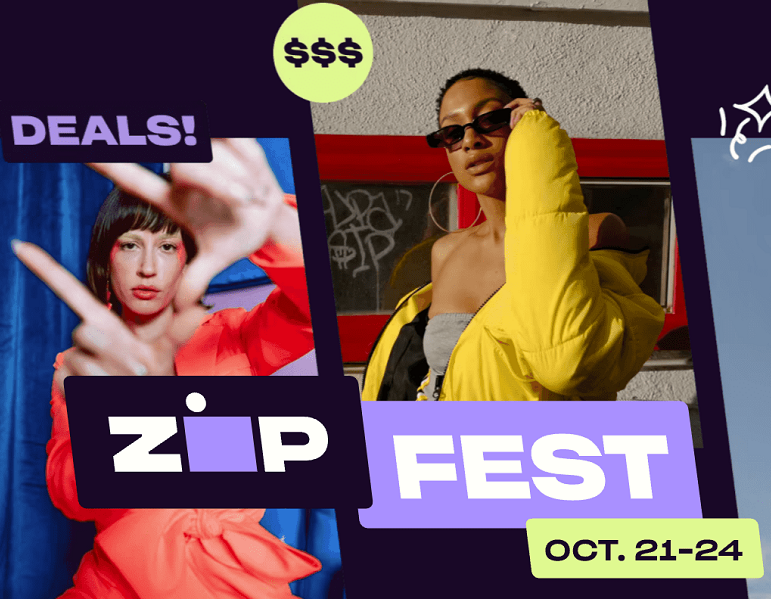 Zip Fest delivers record sales growth
Buy Now, Pay Later shoppers were eager to get a jump on holiday shopping with pre-holiday deals according to results from Zip Fest, the four-day pre-holiday omnichannel shopping event held last weekend by Zip Co Limited (ASX: Z1P), formerly operating in the U.S. as Quadpay. Zip Fest recorded a massive 130% YOY and 16% MoM increase in sales with nearly a quarter million consumers shopping with Zip for the duration of the sale. Zip Fest ranked among Zip's best weekends ever for total transaction value, behind only Black Friday and Cyber Monday weekend last year.
Overall, Zip's app was a key draw to the sales event, with a 16% increase in new app installs. There was also a 12% increase in net new customers. Zip's integrated merchants attracted 74% of new customers coming to Zip over this timeframe. Fashion, technology, electronics, and sports apparel ranked among the most popular purchases during the sales weekend.
Zip U.S. CMO Jinal Shah commented on the sales results, "The sales results clearly demonstrate Zip Fest not only attracted new customers to our merchant partners but also increased average order value and conversion rates online and in retail locations." She continued, "Consumers are eager to take advantage of pre-holiday deals and Zip's flexible payment options give them the opportunity to get the best holiday shopping deals now and pay over the course of six weeks, maximizing their spending power."
Zip Fest featured deals on hundreds of items across home, fashion, beauty and travel, from top companies like Newegg, Mercari, TickPick, Alternative Airlines and more big box retailers, exclusively by using Zip as the payment method. The shopping event also rewarded shoppers with cash back and exclusive giveaways just by checking out with Zip at select retailers.