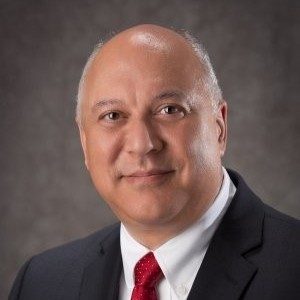 Accelerated Payments appoints C Ray Hines as Vice President of Business Development in Ohio, USA
Alternative finance provider Accelerated Payments Limited announced the appointment of C. Ray Hines as Vice President of Business Development. Ray's wide-ranging expertise in the business funding market and abundant experience in the Midwest will prove crucial as Accelerated Payments increases its market share in North America.
Ray, a specialist in SME financing, boasts over 35 years of experience in the business financing industry. He has worked with bank and non-banking financial institutions, and has extensive experience in asset-based lending, factoring and cash flow lending across the Midwest. Over the past five years, Ray has led Business Development and Regional Vice President roles with large corporate companies, building upon key relationships with business owners across North America.
Ray joins Accelerated Payments as Vice President of Business Development, employing his extensive local know-how and unique technical skill set to enable businesses with innovative funding solutions.
"Accelerated Payments has built a business funding platform that enables firms to effectively manage cash flow in today's especially harsh macroeconomic conditions" said C Ray Hines, Vice President of Business Development at Accelerated Payments. "I am excited to begin working with the team to onboard local businesses and assist entrepreneurs with innovative receivables financing solutions."
The fresh hire continues Accelerated Payment's expansion into North America, bringing onboard local expertise in the area. This crucial region is rich in heavy industry with many businesses underserved by traditional financing providers. Ray's appointment comes hot on the heels of Laurie Ford joining the team as Vice President of Business Development in Canada, demonstrating Accelerated Payment's commitment to North America as the company expands its regional dominance in the alternative financing sector.
Commenting on the appointment, Ian Duffy, CEO of Accelerated Payments added "Ray is an excellent addition to our team in North America. His specialist knowledge of the business financing market and extensive local expertise will be key as we expand to new regions in the USA and tailor our offering to best support local businesses. Ray's leadership will be crucial as we grow our market share in North America and continue our impressive growth in 2023."
Founded in 2017 and headquartered in Ireland, Accelerated Payments addresses the problem of cash flow for businesses through flexible and innovative receivables finance solutions. The company's innovative fintech platform, international footprint and proven track record have been instrumental to its continuous global growth. The process is simple to use – companies that need working capital can access the fintech's client portal and upload and select invoices they need for funding. Once approved, payment is advanced, usually within 24 hours.