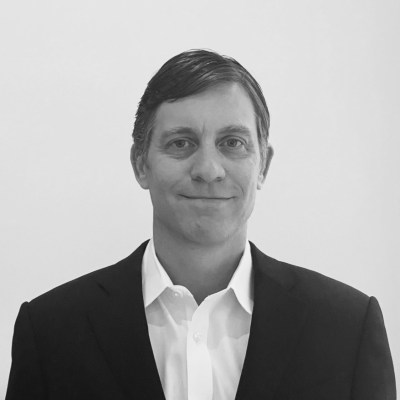 CoinFund President Appointed to CFTC's Global Markets Advisory Committee
Chris Perkins' Appointment a Crucial Step in Engagement between Crypto Industry and Regulators.
CoinFund, a leading crypto asset manager, announces that President and Managing Partner, Chris Perkins (pictured), has been appointed as a representative member on the Commodity Futures Trading Commission (CFTC)'s Global Markets Advisory Committee (GMAC). CoinFund will be among the first cryptonative financial institutions represented on the GMAC, joining representatives from traditional finance players such as J.P. Morgan, Goldman Sachs, and BlackRock.
"Now more than ever, the crypto industry needs to be engaged with regulators, policy makers, and related stakeholders," said Chris Perkins. "The industry needs transparent, predictable, and principles-based regulations that empower entrepreneurs to innovate onshore, protect investors, thoughtfully manage risk, and acknowledge the differences between centralized and decentralized finance. As policy makers and regulators intensify their focus on enabling responsible innovation across the space, our representative membership on the GMAC will be crucial to ensure that regulators appreciate the generational opportunity that web3 presents."
With today's appointment, CoinFund alongside Stellar and Uniswap will be the first cryptonative firms to join GMAC. As one of five active advisory committees overseen by the CFTC, the GMAC's role is to provide advice to the CFTC on issues that affect the integrity and competitiveness of US markets and US firms engaged in global business. This includes providing recommendations on how to improve domestic and international regulatory structures. CoinFund's representation on the GMAC is indicative of the increasing regulatory interest in cryptocurrencies by the CFTC and other regulators in the US and abroad.
"Regulatory clarity and effective policy within web3 are a crucial step towards US competitiveness in the global markets for technology innovation. Chris' membership on the Global Markets Advisory Committee is another step in CoinFund's commitment to productive engagement with regulators and policymakers, as well as an attempt to give a voice to our portfolio of over 100 companies in the space," said Jake Brukhman, CEO and Managing Partner of CoinFund. "Our position as one of the first cryptonative financial institutions on the GMAC, coupled with our recent appointment of Chris Giancarlo, the former CFTC Chair, as a Strategic Advisor exhibits our commitment to crypto regulation and policy."
Speaking in June, CFTC Commissioner Caroline D. Pham said, "The GMAC will focus on firms' global business strategy and operations and the markets that are needed to support growth and effective risk management. It is an international forum for executive leaders from both the public and private sectors to come together and create a shared vision for the future of markets […] I'm so pleased at the number of successful executives who have built leading global firms and are willing to take the time to serve and now build the future of markets in addition to running their businesses. With their insights and those of others, the GMAC will truly be a driver for growth and progress."