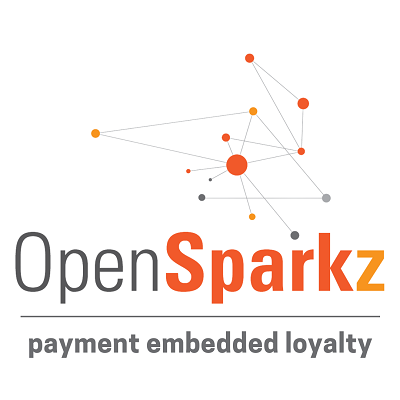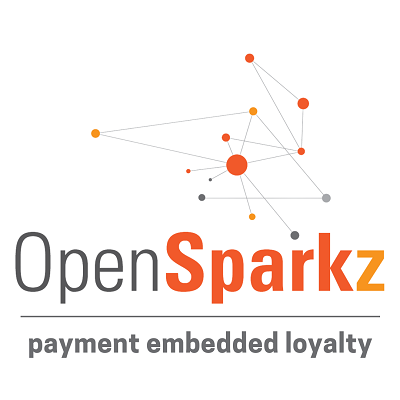 OpenSparkz is a Payment Embedded Loyalty specialists delivering a globally-deployable Platform-as-a-Service solution to Enterprise loyalty program operators.
SHARE
COMMENTS
OpenSparkz is a payment embedded loyalty specialist designed to support Enterprise reward programs with the ability to streamline, simplify and solve for the missing link between the in-store/offline loyalty experience and real-time, payment-linked rewards. The Platform-as-a-Service (PaaS) provider harnesses real-time payment data to influence user experience and behaviour, resulting in higher customer engagement, accurate reward program deliverability and zero onsite required training nor additional hardware investment.
OpenSparkz's PCI-DSS Level 1-certified solution is able to power any national or regional rewards program at brand, merchant and reward program operator level to deliver earned rewards from the simple tap or swipe of the member's preferred integrated payment card.
Three major Enterprise environments where payment embedded loyalty can deliver success include:
Brand Retail Networks – such as branded outlet or store networks, where the Enterprise rewards from within.
Destination Communities – such as Shopping Mall networks or regional destinations/communities sharing a common purpose, where the Enterprise rewards consumers for engaging with a wide and varied merchant network (e.g. retail, hotels, restaurants, cinemas, leisure activities, clubs).
Partnership Ecosystems – such as Utility companies, Insurance providers, Telco, Healthcare, Banks, etc, where the Enterprise has a low frequency engagement with its customers and seeks to build out an eco-system of 3rd party merchants for members to earn rewards.
Rather than the Enterprise having to Build or Outsource, OpenSparkz' market-leading PaaS offers a Partner Solution that requires no merchant system integration or process changes. The solution can seamlessly integrate with other payment networks, including QR Code payments, cash receipts and open banking systems.
Industry recognitions:
Entrepreneur of the Year 2022 & 2020 – Women in Finance
Innovator of the Year 2020 – Women in Finance
Fintech Leader of the Year 2019 – Women in Finance
Innovator of the Year 2019 – Women in Payments
Winner, Distinguished Payments Professional, Lifetime Achievement Award 2020 – Women in Payments
Red Herring Award – Top 100 companies
KPMG Global Tech Innovator
Mastercard Start Path Recipient
Client categories:
Banks & Financial institutions
B2C and B2B Loyalty & rewards enterprises
Shopping Malls
Single & Multi-brand retail networks
Local & Regional Community Authorities
Regional & National Community clubs and organisations
Insurance, Private Health, Education and Superannuation Organizations
Telco, Fuel and Energy enterprises