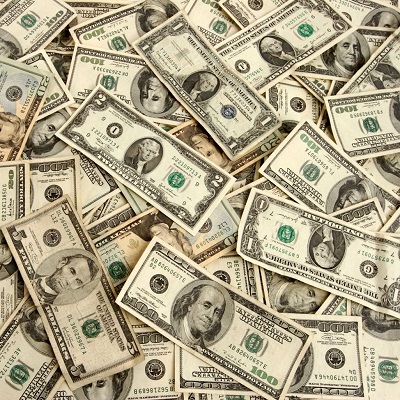 Core10 secures $6.5 million in Series B funding round
Core10, a US fintech company that provides lending and account opening products, as well as software development services, has announced the close of a $6.5 million Series B funding round to support the expansion of its Accrue platform and banking integration services. The capital round brings the company's total funding to $12.5 million and is led by Patriot Financial Partners, with participation from JAM FINTOP and the Independent Community Bankers of America (ICBA).
Operating exclusively in the fintech and financial services industry, Core10 provides banking technology integration services, as well as banking and lending products. This latest funding round enables Core10 to scale the development growth of the Accrue platform and business unit and strengthen the company's banking technology and integration services line of business.
Accrue provides digital account opening, digital lending, and core/fintech connectivity to accelerate community banks' digital transformation strategies. An alumnus of the 2022 ICBA ThinkTECH Accelerator program, Accrue is an OEM Salesforce Partner and delivers a highly-configurable and scalable solution built specifically for community financial institutions.
"Community bankers are reimaging the role of tech in fueling their digital transformations", said Charles Potts, Chief Innovation Officer and Executive Vice President, ICBA. "Accrue creates efficient and affordable pathways to meet the customer's growing demand for digital experiences. It does so in a manner that delivers convenience and speed to both customer and banker, making it an indispensable solution to have.
In addition to Accrue, Core10 also has a deep background in banking technology integration and implementation services. Core10's API integration experts provide community financial institutions and fintechs with subscription and project-based integration solutions to eliminate backlogs, reduce staffing costs and support business growth opportunities. Core10 pioneered the Hereshore® model with an entirely North American-based team located in communities across the United States and Canada, which enables the company to maintain competitive servicing costs and stronger security measures.
"Accrue offers financial institutions incredible opportunities to innovate, generate additional revenue and effectively compete within the digital banking arena," said Rodney Whitwell, Principal of Patriot Financial Partners. "We believe that Core10's products, core banking expertise, streamlined integration capabilities and impressive implementation results will be instrumental in enabling the company to act as a leading provider of digital banking technology and solutions."
"We are incredibly grateful for the opportunity to partner with the strategic, forward-looking investors of Patriot Financial Partners, JAM FINTOP and ICBA," said Jeff Hanson, CEO of Core10. "Each of these partners recognizes and shares our commitment to helping community banks unleash their market potential and achieve their digital innovation goals. Accrue allows us to deliver on the services that community FI's are looking to offer to their customers and members. Not only does Accrue support much of the digital commercial and retail banking experiences, but it also enables a community FI to remain relevant and competitive. Core10 is excited to see how this investment will help sustain and strengthen our growth throughout 2023 and years to come."