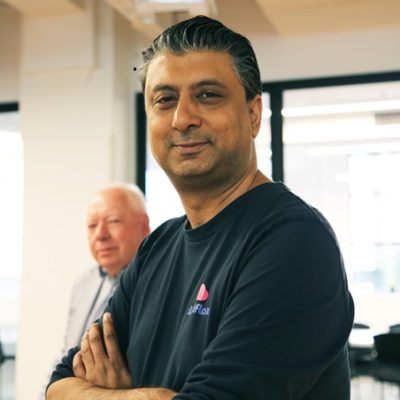 SME cashflow specialist Cloudfloat partners with global B2B Payments Giant, TreviPay
Australian B2B cashflow specialist, Cloudfloat, has announced a partnership with U.S based B2B global payments and invoicing network, TreviPay.
TreviPay has more than four decades of experience in B2B payments, processing $7 billion in transaction volume across 34 countries, 20 currencies and has 90,000 active buyers. TreviPay focuses on servicing the enterprise market ($100m+ revenue) while Cloudfloat focuses on SMEs (small to medium enterprises) affording each the ability to refer the customers in each other's servicing market.
Cloudfloat serves an under-served part of the community, providing SMEs easy access to hassle-free cash flow at the time of paying for any business transaction. The Cloudfloat platform allows its customers to pay for goods and services on time, every time, instead of delaying the payment. The customer can then make fortnightly repayments with up to 90 day terms and no interest.
Suppliers can offer their business customers flexible payment terms without any risk, solving cash flow challenges and allowing businesses to grow.
Founder and CEO of Cloudfloat, Aleem Habibullah (pictured) said, "We are excited to partner with TreviPay, a globally respected industry peer in the B2B payments space. Having TreviPay's trust to look after customers who know and trust their brand is a huge endorsement."
"This partnership presents a tremendous opportunity for our business because it unlocks business opportunities which have the potential to help us grow exponentially."
"TreviPay is delighted to be a referral partner with Cloudfloat. As the B2B payments landscape matures, there is a significant runway to support all areas of the B2B economy. With opportunities for merchants of all sizes, our referral relationship with Cloudfloat will help to bring best-in-class payment options to businesses of all sizes," said Piers Gorman, TreviPay Managing Director, APAC.
Since inception in 2020, Cloudfloat has seen 10% month-on-month growth, servicing customers across hospitality, construction, retail, and digital services.