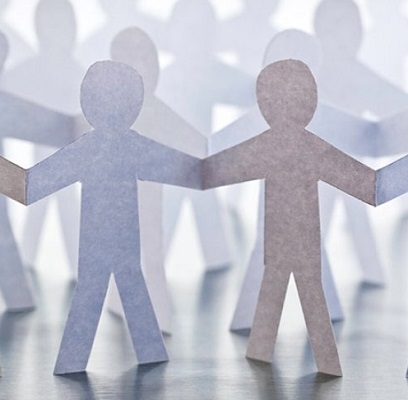 DTCC announces executive leadership team appointments
The Depository Trust & Clearing Corporation (DTCC), the premier post-trade market infrastructure for the global financial services industry, announced several key leadership appointments that become effective on April 10, 2023. These leaders will report to Francis (Frank) La Salla, DTCC's President and Chief Executive Officer, and serve on the company's Management Committee.
Susan Cosgrove, who has served as DTCC's Chief Financial Officer since 2013, has been named President, Clearing & Securities Services. In this role, Cosgrove will lead all equity and fixed income clearance and settlement, asset servicing and underwriting, wealth management and institutional trade processing businesses for DTCC. With this appointment, she also becomes Chair of the ITP Board of Managers. Cosgrove brings a wealth of business and financial experience to this role, having led Settlement & Asset Services and Equity & Fixed Income Clearing Services prior to being appointed Chief Financial Officer. Cosgrove assumes responsibility for the core clearance, settlement, asset servicing and wealth management businesses from Murray Pozmanter, who announced that he will retire from DTCC on April 14.
Timothy Keady has been appointed Chief Client Officer. In this capacity, Keady will have responsibility for leading DTCC's global sales, relationship management, partners and marketing and communications functions, driving the firm's client strategy across all DTCC products and services. He will also drive the growth of the repository and derivatives services, consulting and data services businesses globally. Additionally, DTCC will nominate Keady to serve again as Chair of the DTCC Deriv/SERV LLC Board of Directors and the boards of DTCC Data Repository (U.S.) LLC; DTCC Derivatives Repository Plc; and DTCC Data Repository (Ireland) Plc.
Renee LaRoche-Morris joins DTCC as Chief Financial Officer. In this capacity, LaRoche-Morris will lead DTCC's global finance, treasury, strategic sourcing, real estate, corporate services, program management and new initiatives oversight functions. She joins the company from State Street, bringing more than 20 years of financial services experience including in finance, strategy, operations and business management. Since 2021, LaRoche-Morris held multiple roles at State Street, including Chief of Staff to the Chief Operating Officer and Chief Administrative Officer of Shared Services. She then transitioned to head the Integration Management Office for State Street's acquisition of the Investor Services business of Brown Brothers Harriman. Prior to State Street, LaRoche-Morris was a Managing Director at BNY Mellon, where she held several roles including Chief Operating Officer of Investment Management, Interim Chief Financial Officer of Investment Management and Chief Financial Officer of Wealth Management. LaRoche-Morris also held strategy, operations and finance roles at Pershing LLC, the broker-dealer subsidiary of BNY Mellon, and at Deloitte Consulting.
La Salla said, "We are very pleased to welcome Renee to DTCC and congratulate Susan and Tim on their appointments. We are fortunate to have these talented and experienced industry leaders serve in these key positions to advance critical initiatives that protect the safety and stability of the global financial markets while creating new opportunities for our clients to grow and achieve optimum performance."