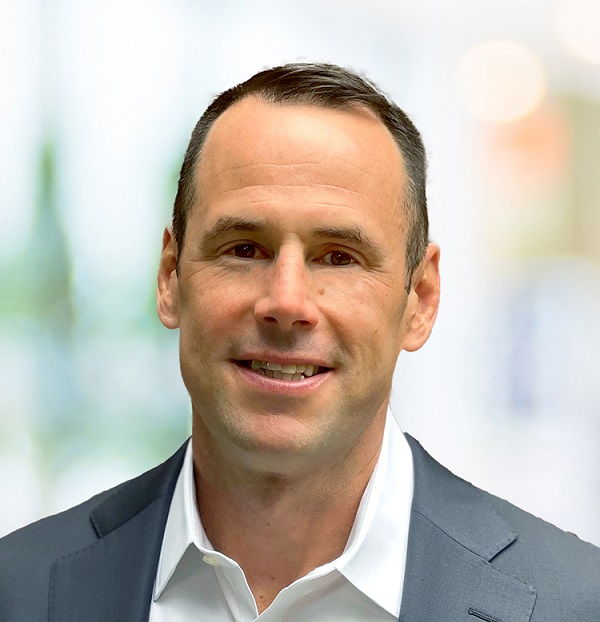 DTCC appoints Brian Steele President of Clearing & Securities Services
DTCC, the premier post-trade market infrastructure for the global financial services industry, today announced the appointment of Brian Steele (pictured) as Managing Director, President, Clearing & Securities Services, effective October 2, 2023. Steele will join the DTCC Management Committee, Management Risk Committee and the Investment Management Committee. Steele will also become Chair of the ITP Board of Managers.
As President of Clearing & Securities Services, Steele will be responsible for leading all DTCC Clearing and Securities Services businesses, including Equity Clearing and Settlement, Fixed Income Clearing, Wealth Management Services, Asset Services and Institutional Trade Processing (ITP). He will report to Frank La Salla, DTCC's President, Chief Executive Officer and Director.
Steele has nearly 20 years of experience in a diverse range of senior-level roles at Goldman Sachs, including most recently as Managing Director – Americas Client Coverage Group and Global Head of Client & Market Solutions. Prior to that, he served as a senior leader in a number of key operations-related roles, including Global Head of Market Structure Solutions; Global Head of Equities Execution Services and Settlements; Global Head of Digital Transformation for the Operations Division; and Global Head of Market Solutions for the Operations Division.
La Salla said, "We're pleased to have a seasoned executive like Brian bring his expertise in clearance, settlement, middle office operations, digital transformation and client engagement to DTCC to lead these critically important businesses. Brian's deep understanding of client needs and his focus on client experience, combined with his strategic approach, strong industry relationships and appreciation for DTCC's role in the industry, will enable him to lead key initiatives while driving innovation in the development and delivery of new solutions."
Commenting on the DTCC appointment Brian Steele said, "I'm excited to join DTCC to build upon its leadership role in the industry. It's a great opportunity to use my experience to advance initiatives that will strengthen market structure, develop new products and capabilities that address industry pain points and protect the stability of the global financial system, and support clients as they navigate a challenging and fast-moving environment. I know first-hand that DTCC is trusted and respected by the industry, has outstanding talent and expertise and is committed to leading positive change in partnership with our industry colleagues and stakeholders."