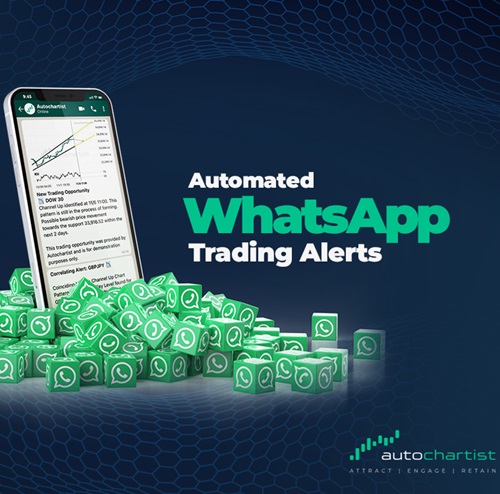 Enhance Broker-Trader Engagement with New WhatsApp Alerts from Autochartist
In a continuing effort to streamline engagement between brokers and traders, Autochartist has expanded on its promise with automated WhatsApp alerts on market insights.
Autochartist has announced the addition of WhatsApp messaging alerts to its existing messaging services, facilitating seamless communication between brokers and their traders. While the platform remains broker-controlled, this new feature aims to enhance engagement by providing timely signals and technical setups that traders crave through reliable, branded business profiles.
Brokers can leverage these benefits to deliver daily Technical Analysis and Correlating Alerts through a broker-facilitated WhatsApp messaging service.
Automated messaging solutions unburden your analysts and marketing teams while informing traders about the latest market movements.
Autochartist can assist brokers in setting up the service, ensuring a smooth transition and immediate access to a rich array of actionable trading opportunities.
The control over the WhatsApp platform, billing, and authentication remains with the broker to ensure complete control over expenditure.
Stay competitive with the WhatsApp messaging alerts feature, designed for brokers eager to engage with their traders through this popular messaging service.
For more information, contact [email protected].
Send us your contact number and country code to discover how simple it is to receive WhatsApp content tailored for your traders.