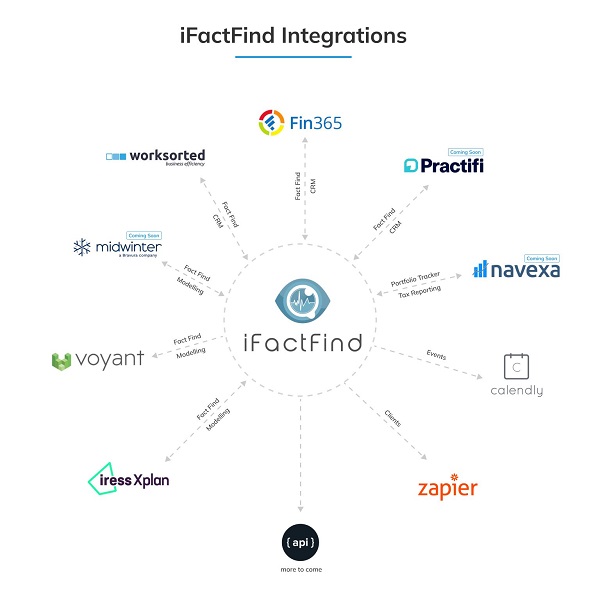 Global advice tech giant Voyant heralds Australian expansion with iFactFind integration
Australian fintech start-up, iFactFind, and global financial planning technology company, Voyant, have seamlessly integrated their advice solutions to facilitate client data transfer, enhance connectivity and drive business efficiencies.
The integration of iFactFind's digital online fact find and Voyant's dynamic financial planning tool, AdviserGo, eliminates the need for manual re-entering of data, minimising administrative tasks and reducing the risk of errors.
It delivers a more accurate, holistic view of clients' financial health, goals and prospects, which facilitates more enriching and productive discussions.
AdviserGo is iFactFind's fifth integration, alongside solutions including Xplan, Worksorted and Fin365. Since entering the Australian market in 2021, Voyant has completed a number of integrations here, signally the US-headquartered group's intentions to aggressively expand in Australia.
According to Dr Paul Moran, Co-Founder and CEO of iFactFind, the group's partnership with Voyant was driven by adviser demand.
"We have worked closely with Voyant to integrate our solutions for advisers," he said.
"The integration enables one click instant modelling, based on our mini fact find, and once a comprehensive fact find has been completed and/or updated, advisers can conduct more extensive modelling. This can form the basis of insightful and robust client discussions. It also speeds up the delivery of advice, facilitates more efficient meetings."
Stephen Browne, Vice President of Business Development for Australia and Europe, Voyant, said integration and collaboration with other technology providers for the benefit of advisers and their clients was very much part of the group's strategy and DNA.
"We are an API-first company, meaning we strongly believe in the connectivity of systems," he said.
"AdviserGo is an API-first product, making it relatively simple and inexpensive to integrate AdviserGo with other API systems like iFactFind to share data, improve processes, and foster more dynamic client discussions and meetings."
Globally, Voyant has a plethora of integration partners and over 20,000 users.
In the UK, Voyant is the largest financial planning software provider, having built enterprise solutions for institutions including Lloyds Bank, St James Place, Quilter, HSBC and Abrdn Financial Planning (formerly 1825). It also has a large presence in Canada with clients including the Bank of Montreal (BMO) and Toronto Dominion.
"We've spent the last number of years learning about the Australian market, listening to advisers, understanding their needs and pain points and developing our modelling system for Australian users," Browne said.
"Australia is a very important market for Voyant and relationships with innovative groups like iFactFind are extremely valuable and exciting."