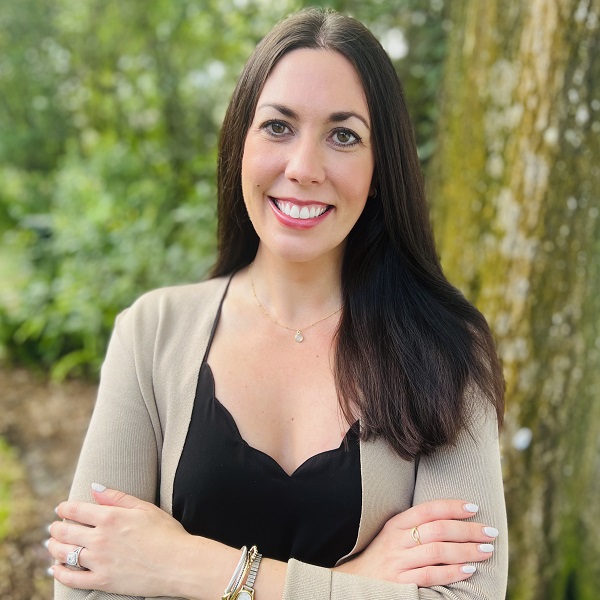 Jaid welcomes visionary new Chief Experience Officer Lauren Hayes to elevate client experience
Jaid, a dynamic leader in AI as a service, focused on revolutionizing customer service automation, have announced the appointment of Lauren Hayes as its new Chief Experience Officer (CXO).
Lauren's appointment as CXO reinforces Jaid's commitment to delivering exceptional client satisfaction at every level of the organization. Lauren joins the team with a wealth of experience and a clear objective to ensure that every client interaction leaves a lasting positive impression.
With a remarkable career spanning over a decade in the fintech industry, Lauren boasts an impressive track record of leadership roles at FIS, a Fortune 500 fintech, including most recently as Vice President and Head of Client Experience Strategy and Operations, leading teams focused on client product onboarding, client product training, client support, client communications, reporting and governance. In addition, Lauren assumed the crucial role of Chief of Staff to the Chief Customer Officer.
Beyond her professional achievements, Lauren is deeply committed to philanthropy and serves on the Board of Directors for two nonprofit organizations: the DONNA Foundation, dedicated to breast cancer research and survivorship, and Project for Hope, which supports single mothers and children in Guatemala.
Dan Kramer, Jaid CEO commented, "We are thrilled to welcome Lauren to the Jaid team. Her extensive experience and 'art of the possible' approach align perfectly with our mission to revolutionize customer service through AI automation. As the new CXO, Lauren will work hand in hand with the team to accelerate the speed to value for Jaid customers and establish a scalable, customer-facing organization that supports Jaid's sustained growth. This strategic appointment reflects our dedication to excellence and underlines the shared responsibility of every team member to delight our clients at every touchpoint."
Commenting on her appointment, Lauren Hayes said, "The expectation of immediacy from customers, both B2B and B2C, is more prevalent than ever – especially with the advent of the smartphone and Covid-19. We all forced ourselves to find new ways of interacting and providing goods and services quickly and efficiently – and now people are accustomed to this expectation in any interaction. Making the customer experience as easy and consistent as possible is key to generating customers who become enthusiastic fans. CX will not be successful unless it is in lockstep with the company's overall objectives. Contributing to Jaid's growth, creating an exceptional customer experience, and fostering customer relationships are all critical."