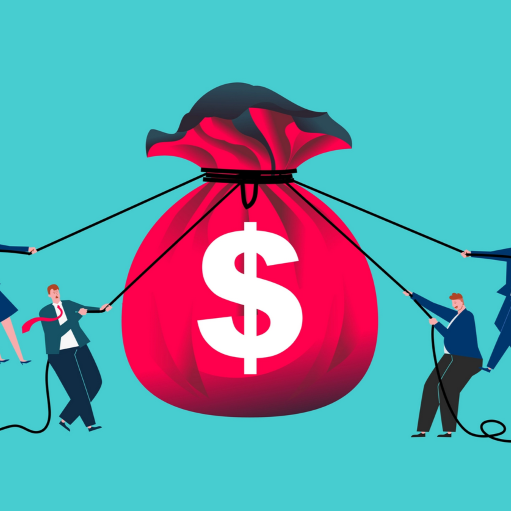 Narmi raises $35M in funding to accelerate digital transformation of America's financial institutions
Narmi, a leading provider of open digital banking technologies, announced $35M in Series B funding co-led by Greycroft and existing investors NEA and Picus Capital. Narmi is one of the fastest-growing companies servicing financial institutions in the United States and plans to leverage the new capital to develop its digital banking solutions more broadly, partner with new financial institutions, and accelerate the digital modernization of the banking industry. The company transforms the nation's financial institutions and customers include Berkshire Bank, LendingClub, Twinstar Credit Union, First Internet Bank, University Credit Union, Freedom Credit Union and many others.
Financial institutions cannot ignore the demands from users to offer intuitive, feature-rich and well-designed digital platforms to consumers and businesses. Narmi addresses this need through its API-driven platform that grants financial institutions access to Narmi's many products (consumer digital account opening, business digital account opening, consumer digital banking, business digital banking, and an administrator console) to drive growth, deposits, and cost efficiencies.
"Our vision is to give every financial institution in the country full confidence that they can grow and prosper in a digital-first way. We will keep building, innovating and staying laser-focused on this vision until it is achieved. This investment from blue chip firms like NEA and Greycroft will help make this vision a reality," said Nikhil Lakhanpal, Co-Founder of Narmi.
More specifically and as a part of their commitment to digital transformation, Narmi plans to ramp up hiring in advance of launching their business account opening platform and further build out a key product pillar – openness – including full support for middleware layers, their proprietary AppXchange and their developer ecosystem. Additionally, Narmi plans to accelerate the reach of its business digital banking platform. Existing business platforms today are clunky leaving a massive untapped market that Narmi unlocks for financial institutions. With Narmi, financial institutions like the successfully relaunched Grasshopper Bank, a digital bank focused on businesses, can fully service SMBs with a unique digital-first banking experience: "The SMB market has not been given, we don't think, a top class financial services digital experience yet. That's what Grasshopper has set out to do with the help of Narmi." – Mike Butler, CEO of Grasshopper Bank.
"So much of what's missing in digital banking today is a true commitment to constant innovation. Financial institutions shouldn't have to worry about their digital offering becoming outdated. We know that is our responsibility and ultimately our biggest differentiator. We outline our largest product changes every month at new.narmi.com and make this publicly available to hold ourselves accountable," said Chris Griffin Co-Founder of Narmi.
"One major challenge Narmi's customer base faces is delivering the kind of modern digital banking experiences that users have come to expect. And a lacking digital presence makes it harder to acquire and retain customers, scale operations, grow deposits, and resonate with younger, digitally native users," said Will Szczerbiak, Partner at Greycroft. "Enter Narmi, which enables banks and credit unions of all sizes to offer a digital experience on par with the largest banks and most innovative neobanks. Narmi is doing important work and we are proud to be a part of it."
"Over the last two years, digital transformation has accelerated across industries, and financial institutions were among those most impacted," said Liza Landsman, General Partner at NEA and former President of Jet.com. "Narmi has built a powerful approach to delivering cloud-based digital tools to help regional financial institutions not just survive but thrive in a now digital-first world. We are thrilled to partner with Nikhil and Chris as they deliver on their ambitious mission."