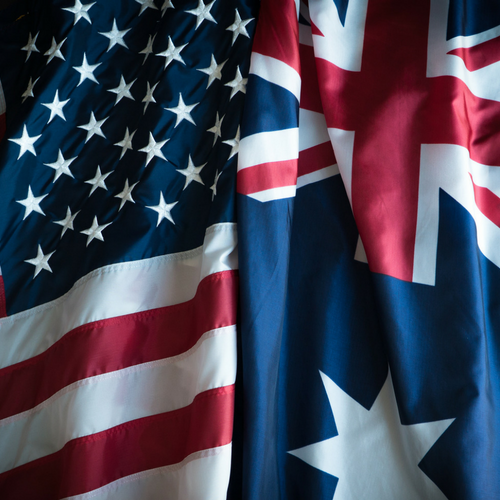 Quickfee's growth continues in the U.S. and Australia
Australian Stock Exchange-listed fintech company QuickFee (ASX:QFE) have today released its business update which showed strong performance by the company for the months of April and May, positioning it in a solid position to finish its full year with strong growth and an accelerated volume run-rate.
Operational update
QuickFee reports that it has achieved record ACH and credit card processing volumes in the US for March, April, and May consecutively, driven by continued momentum in its professional services merchant portfolio and go-to-market strategies executed this financial year.
In the US, ACH and credit card volume in May 2022 was USD$122 million, a 17% improvement on April 2022's record of USD$104 million. ACH and credit card volume for Q4 FY22 to-date was US$226 million, up 45% over pcp. BNPL continued to supplement total lending, with 25% of lending coming from the BNPL product in the US in Q4 FY22 to-date.
In Australia, QuickFee achieved A$4.5 million in lending for the month of May 2022, which is the best performing month of FY22 so far, and is up 8% over pcp in Q4 FY22 to-date.
The performance in March, April, and May 2022 positions QuickFee to finish FY22 with strong growth and an accelerated volume run-rate, putting QuickFee on a shortened pathway to profitability. This acceleration is driven by comprehensive improvements across the business, which are already delivering:
increased revenue yields and gross profit rates in its ACH and credit card products;
increased transaction volume, organic growth, higher average order values and net new sales; and
reduced costs of acquisition, operations and technology expenses commensurate with the completion of its proprietary payments platform, QUBE.
Commenting on the updates, QuickFee CEO Eric Lookhoff, said, "We are delighted to announce consecutive record processing volumes for ACH and card in the US in April and May 2022, highlighting the strong momentum we continue to see within the QuickFee portfolio. Even more notable is the improvement in our profit drivers through increased yields, reduced operating expenses, and improved scale. Taken together, these achievements accelerate our profitability.
"I would like to acknowledge the significant contributions that both Francesco and James made to QuickFee and I am delighted that we will continue to benefit from their experiences in new roles. I am equally encouraged by the opportunities these changes provide for our talented team and I am incredibly confident as we move forward.
"I would also like to thank our shareholders that are supporting us through the recent Share Placement and Share Purchase Plan. We are confident that with continued focus on executing our strategies, we will achieve our accelerated path to profitability by the end of FY23 well within our existing cash resources."