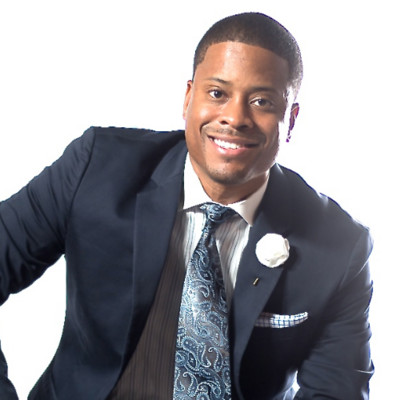 Novae becomes first US fintech to offer debt solutions to struggling Americans
While the new Novae product may sound too good to be true, it's based on longstanding practices within the debt resolution industry. Creditors often agree to accept less than the original amount of a debt in hopes of getting some payment rather than no payment from financially strapped consumers.
These agreements often involve creditors selling debt to a debt collection agency for a fraction of the amount the consumer originally owed. Novae is now seeking to provide similar negotiations on behalf of consumers, rather than debt collectors.
Novae and its CEO, Reco McCambry (pictured), have been honored with numerous awards in the fintech space in recent years. Novae has appeared on Inc 5000's list of America's 5,000 fastest-growing businesses for three years running, while McCambry has received awards for Outstanding Leadership from Money2.0 and Innovator of the Year from the Bank Customer Experience Service Summit.
Now he's bringing his innovative approach to Novae's debt help program, which will use the company's partnerships and finance lawyers around the country to professionally negotiate partial debt forgiveness and favorable repayment terms on behalf of consumers.
The new offering is available to individuals with unsecured debts including medical debt, private student loans, unsecured credit card debt, credit union debt, personal loans, and home improvement loans. The debts must be more than $250 per account and total over $7,500 per person to qualify.
Prospective customers can book a consultation on Novae's website and a debt consultant will reach out to speak to them about their situation. If the customer has qualifying debts, Novae will tell them how much their monthly payments can be reduced, and the program can be initiated after this 30-minute phone call. The goal is a 40-50% reduction in monthly unsecured debt payments for those who enter the program.
Helping people with these debt types is important to CEO McCambry, who seeks to use Novae's resources to empower those facing unfair financial circumstances.
The new offering comes at a crucial time, with some financial indicators suggesting that more Americans are carrying more unsecured debt now than any other time in recorded US history, with loans reaching over $220 billion and credit cards reaching nearly $1 trillion last year. A recent survey found that 54% of Americans said debt was making it difficult for them to achieve long-term financial security, and 2022 saw America's largest increase in total credit card debt since 2003.
"If you have distressed debt and have found yourself and or family in a tough situation financially," McCambry says. "Novae's goal is to help you."