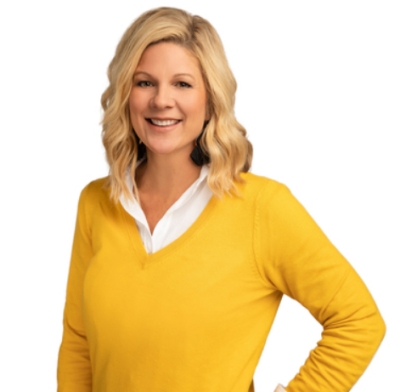 Polly appoints Cheryl Messner as Chief Customer Officer
Polly, a leading provider of innovative mortgage capital markets technology, has appointed industry veteran and product powerhouse Cheryl Messner as Chief Customer Officer (CCO). Messner is the latest in a wave of high-profile talent to join Polly as the company experiences record growth and adoption. In her new role as CCO, Messner will spearhead corporate strategies that operationalize and further enhance Polly's unique customer partner experience. Messner will oversee onboarding and implementation, and champion cross-functional initiatives that drive ongoing value and success throughout the customer lifecycle. She will also act as a liaison between client, product development, and technical teams to provide customer insight into high-impact features and new functionality.
Messner joins Polly with more than two decades of mortgage fintech experience. She notably spent 15 years at Optimal Blue, where she led the design, development, and roadmap strategy for the Optimal Blue PPE during her tenure as Director of Product Management. Before transitioning to product, she held other senior- and executive-level roles in the client services function. Messner most recently served as EVP of Customer Success and Experience at Sales Boomerang and Mortgage Coach, where she focused on operations, new growth opportunities, and client engagement.
"Polly has revolutionized traditional pricing and loan delivery, and simultaneously established a reputation with their customer partners that is second to none," said Messner. "I feel incredible momentum from what the team has achieved to date, and I am so excited to lean into an organization that truly hears the voice of the mortgage lender and is committed to exceeding their expectations tenfold."
"In addition to a unique blend of interpersonal and technical expertise, Cheryl has innate industry acumen that positions her as an incredible advocate for our customer partners," explained Adam Carmel, Founder and CEO of Polly. "I am certain that her vision and strategy will continue to evolve our customer-first culture and take Polly to the next level, while guaranteeing that our customers remain the central focus of everything we do. I'm thrilled to welcome Cheryl to our team and cannot wait to see what we achieve together."
Messner's appointment comes on the heels of Parvesh Sahi, former SVP of Business and Client Development at ICE Mortgage Technology, joining the company as Chief Revenue Officer last month. With mounting success and adoption across the industry, Polly continues to attract industry heavy hitters and cement its status as a mortgage technology pioneer.
Messner will attend the MBA Secondary and Capital Markets Conference in May.