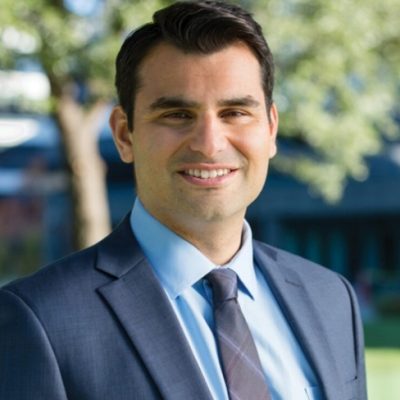 Polly appoints Parvesh Sahi as Chief Revenue Officer
Polly, a leading provider of innovative mortgage capital markets technology, has announced that Parvesh Sahi (pictured) has joined the company as Chief Revenue Officer (CRO). Sahi's appointment comes as Polly continues to experience record growth and adoption across the mortgage landscape. As CRO, Sahi will be involved in all aspects of go-to-market activity and ongoing customer success, playing a vital role in corporate strategy, business development, sales, account management, and the continued evolution of Polly's partner ecosystem.
Sahi joins Polly from ICE Mortgage Technology, where he spent the last 11 years in various executive roles leading sales, strategy, client management, and business development teams across the Ellie Mae, MERS, and Simplifile brands. During this time, Sahi established the largest partner ecosystem in the industry and helped grow revenue to over $1B. He also played an active role in helping to identify and execute on multiple key acquisitions over his tenure. Throughout his impressive career, Sahi has remained committed to driving mortgage innovation that delivers a superior customer, partner, and borrower experience – a passion he will continue to advance at Polly.
"One of the many things that attracted me to Polly is the company's genuine commitment to product execution and delivering on client expectations to meet the evolving needs of lenders, and the industry as a whole," said Sahi. "Powered by true next-generation and best-in-class technology, as well as intuitive software with a unique cloud-native approach, Polly is truly modernizing the mortgage capital markets space and innovating at a speed and scale that far surpasses legacy incumbents. This is process transformation that we have not experienced in this industry segment for more than two decades, if ever. The figure of 50+ feature and product releases per year speaks for itself and demonstrates the team's agility and responsiveness to meet customer demands."
"The addition of Parvesh to our team represents another defining moment for Polly," explained Adam Carmel, Founder and CEO of Polly. "I have no doubt that he will be instrumental in institutionalizing and scaling key areas of our business and equipping Polly for even greater future success as we experience accelerated growth. Of course, no matter how much Polly grows, we are first and foremost committed to constantly delivering value to Polly's customer partners and putting lenders' needs first. We are able to achieve this by innovating at a speed that is unmatched in the industry, but also holding our service-oriented DNA as a constant. Parvesh's expertise will be central to this objective. I have known Parvesh for years and could not be more excited about the opportunity to partner with him."
Since its launch in 2019, Polly has continued to turn industry heads as a pioneer of mortgage innovation.
Representative of this, former Fannie Mae executive and industry veteran Andrew Bon Salle and former Ellie Mae CEO and mortgage industry visionary Jonathan Corr both joined Polly's board of directors in 2022.
Sahi will attend the MBA Secondary and Capital Markets Conference in May.