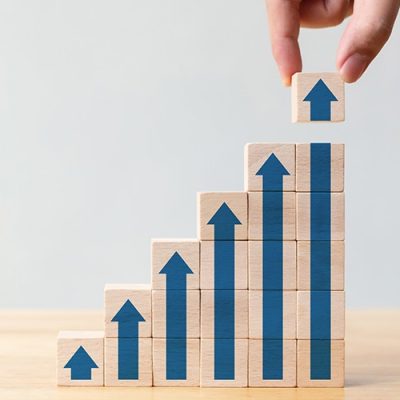 QuickFee continues on with strong momentum
ASX-listed QuickFee has announced a business update for the quarter ended 31 March 2023 (Q3 FY23).
The Q3 FY23 highlights include strong momentum in the quarter with continued growth across all key metrics, including US Pay Now Total Transaction Values (TTV) up 20% to US$263 million (Q3 FY22: US$219 million); US ACH revenue up 18% and US Card revenue up 83%
US Financing TTV up 14% to US$5.0 million (Q3 FY22: US$4.4 million); revenue up 56%, while the Australia Financing TTV was up 38% to A$10.9 million (Q3 FY22: A$7.9 million), showing a 44% increase in revenue.
Commenting on the Q3 FY23 quarter, Non-executive Chairman Dale Smorgon said, "We are very pleased to see the continued momentum across the QuickFee group. The growth being achieved across all key business drivers is reflective of our refined strategy which is focused on our core professional services offering, as well as benefiting from economic tailwinds.
"Challenging economic conditions typically drive demand for lending products, and this is exactly what we are seeing in both the US and Australian markets, where we continue to post strong growth in lending volumes. Separately, the work we have done to build our client and firm base, along with the continued growth of existing firms, continues to propel our Pay Now business forward, which is tracking well ahead of a US$1 billion annual volume run-rate.
"We remain focused on improving unit economics across all products, and we are continuing to increase our interest rates. Improved margins in combination with a disciplined approach to cost management has QuickFee on track to achieve run-rate break-even cash EBITDA for the month of June 2023," Smorgan ended.
Commenting on the outlook for FY23 and beyond, Jennifer Warawa, President of QuickFee North America, said, "While we remain focused on hitting run-rate profitability by the end of this financial year, we continue to execute on our longer-term strategy that will drive growth over the long term for QuickFee.
"New customer acquisition, and driving organic growth through cross-sell and upsell initiatives, are key pillars of our growth strategy. The US represents a huge opportunity for QuickFee, with our current portfolio of accounting firms generating around US$8.8 billion in revenue, of which we capture just 12% via our platform. We are focussed on growing our share of this revenue, as well as building on our portfolio of accounting and legal firms
using our services. Our e-invoicing and online payments tool – Connect – was built specifically to drive increased share of firms' revenue through our payment gateways.
"Our current active CPA firm numbers comprise approximately 13% of the total 5,345 CPA firms in our target market, so the size of this market, combined with the level of success we have had to date in winning and retaining customers, gives me a great deal of confidence that we can execute on this strategy.
"While the accounting sector has been our largest, we are seeing pleasing growth in law firm numbers; in a recent survey 73% of law firms said that greater use of technology to become more competitive was a key priority for CY2023 and we are hearing this same sentiment from the law firms we speak to.
"Other key pillars of our strategy are improving unit economics across our product portfolio, and continuing to enhance systems redundancy and business continuity into our services. These are critical to ensure that as we scale our business, we do so in a profitable, robust and secure way.
"We are very pleased with QuickFee's performance so far in FY23, but as I look out beyond FY23, I am incredibly optimistic about QuickFee's future. There is a huge market opportunity, there are structural tailwinds that will help drive continued growth, and we have the right strategy in place to grow our position as the market leader in helping professional services firms get paid faster."