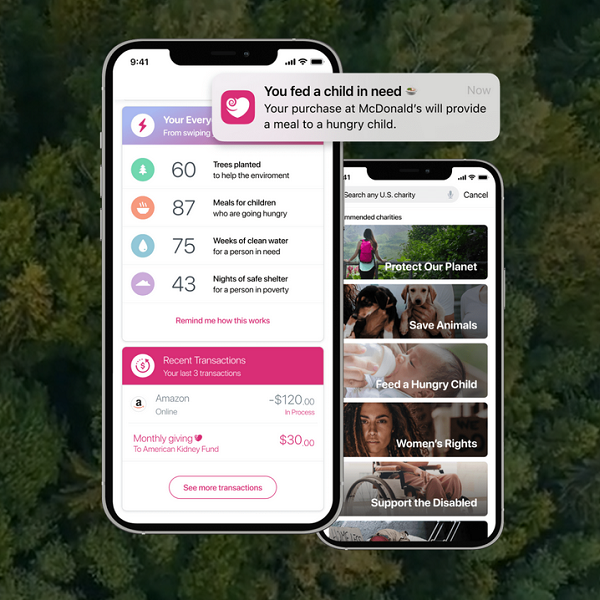 Spiral raises $28m to help banks and fintechs embed sustainability and social impact
New York fintech Spiral has announced a $28 million Series A round led by Team8 with additional funding from Euclidean Capital and Intuition Fund, Communitas Capital, Phoenix, and Nidoco AB.
This brings Spiral's total funding to $42 million and gives them a powerful foundation to accelerate the future of their Impact-as-a-Service™ platform, which is transforming the financial industry for the greater good.
Spiral launched their socially responsible consumer banking app in 2021, which grew to 65,000+ customers and $65 million in transactions in less than a year. After witnessing its rapid growth, they saw that rather than offering an independent banking app, the greatest value would be to partner with other financial institutions. The early success illustrates the urgency in which banks and credit unions need to incorporate access to impact-driven and ESG-forward banking, and demonstrates how offerings like this tremendously help with customer acquisition, engagement, and retention. The Spiral team realized that their innovative impact products are game-changer differentiators for banks, credit unions, and financial institutions that want to lead the market and give back to their communities while increasing their revenues and expanding their customer base. Therefore, they decided to make their technology accessible to all financial institutions to help more people and businesses make an impact easily using their current banking and financial apps.
This year, Spiral will launch their Impact-as-a-Service™ platform and expand their offerings to more than 10,000 financial institutions across the U.S., including banks, credit unions, and fintech companies. The latest investment will be used to grow their first-of-its-kind platform that helps banks and other financial institutions easily embed sustainability, social impact, ESG, and CSR into their products and empower millions of customers to achieve daily impact and contribute to a better world.
Shawn Melamed, Co-Founder and CEO of Spiral, added, "Inspired by our passion for revolutionizing impact, we continue to be a passionate, purpose-driven, mission-oriented, and people-oriented company. So once again, we'd like to thank our amazing customers, team, and investors for all their guidance and support as we continue to create a new age of financial services. 2023 is a big year for Spiral. And with this announcement, we know it's just the beginning."