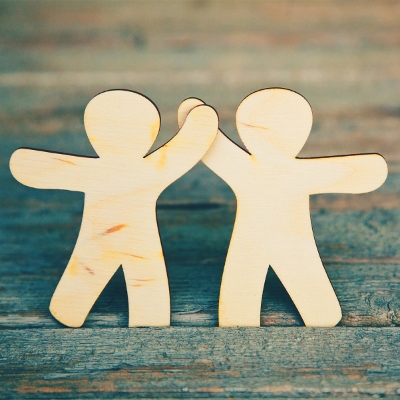 US fintech Pinwheel joins Visa Fintech Partner Connect Program
Pinwheel, the market-leading provider of income and employment data provider engineered for fintech innovation, joined the Visa Fintech Partner Connect program.
Visa Fintech Partner Connect participants are Visa Ready certified by Visa and trusted by the global payments ecosystem to help technology companies build and launch payment solutions that meet Visa's global standards around security and functionality.
Pinwheel helps leading financial institutions and fintechs become the primary bank, reduce risk, and activate users with market-leading performance, connectivity, security, and compliance.
Pinwheel's enterprise-grade API makes it easy to access real-time data and controls in consumer income & employment accounts. Compared to other market offerings, Pinwheel takes income and employment data a step further by applying robust analytics and intelligence to make sense of the data, so fintechs and financial institutions don't have to.
Pinwheel uniquely connects to over 1700 platforms (covering 80% of US workers) and over 1.5 million employers. With Pinwheel, fintechs and financial institutions power direct deposit switching, earned wage access, income & employment verification, build innovative new products, and more.
Being selected for the Visa Fintech Partner Connect program showcases Pinwheel's strong commitment to security and compliance. Pinwheel is a Consumer Reporting Agency (CRA), meaning the company offers Fair Credit Reporting Act (FCRA)-compliant income and employment data that can actively be used in lending decisions. Pinwheel also received the highest security certification in the industry, an ISO/IEC 27001:2013 certification.
"We're excited to be able to connect more directly with the fintechs and financial institutions in Visa's ecosystem to help them take advantage of our leading income and employment data connectivity," said Lauren Crossett, CRO of Pinwheel. "Our mission is to create a fairer financial system, and teaming up with Visa will allow us to reach more customers that can build products and services that better serve consumers."
"Today, consumers want seamless interactions across mobile and web, and access to a greater suite of digital banking capabilities," said Vanessa Colella, SVP and Global Head of Innovation and Digital Partnerships at Visa. "With Pinwheel participating in the Fintech Partner Connect program, our clients will have access to a powerful set of tools for building new digital-first experiences."
Enterprise-grade flagship solutions
A recent Pinwheel survey concluded that consumers believe banks and fintechs should be their allies and provide a more comprehensive offering of personalized products. Pinwheel's advanced product suite allows its customers to answer this consumer demand:
Pinwheel Deposit Switch: Seamlessly automate direct deposit switching to help customers grow lifetime value, increase retention and profitability, and become the primary financial institution.
Pinwheel Smart Branch: Bring the power of digital automation and tools to physical locations to increase profitability, improve the customer experience, and keep pace with consumer preferences.
Pinwheel Earnings Stream: Support new products, such as enabling cash flow underwriting and simplifying earned wage access (EWA), to alleviate the financial stress of traditional underwriting and traditional pay periods with Pinwheel's up-leveled insights such as projected earnings or accrued earnings.
Pinwheel Taxes: Automate the tax form retrieval process to help build solutions that make taxes less taxing for customers, helping to win consumer sentiment by addressing even more of their financial needs
Pinwheel Verify: Access consumer-permissioned income and employment data to manage lending risk, improve underwriting models, and increase repayment rates.