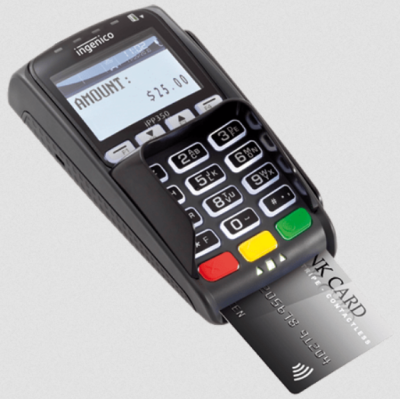 Splitit and Ingenico partner to create the first one-touch instalment solution embedded into physical POS terminals
Splitit Payments announce it has signed a three-year partnership agreement with Ingenico, a global leader in payments acceptance solutions.
The partnership could revolutionise the physical point-of-sale experience, integrating Splitit's white-label Instalment-as-a-Service solution within Ingenico's innovative, cloud-based Payments-Platform-as-a-Service (PPaaS) to deliver the first one-touch, pay-later functionality on a POS terminal. This innovative solution takes out all of the friction at the checkout, enabling consumers to pay in instalments, with one touch, while using the same credit card they already pay with today and incurring no additional interest.
This partnership will enable merchants to easily activate the service on their existing Ingenico terminal, allowing consumers to benefit from a pay-later service that does not originate new credit, whilst also earning their credit card rewards.
As the global leader in in-store payments acceptance solutions, Ingenico is a trusted technology partner for 1,000+ banks, acquirers, ISVs, payment aggregators and fintechs and has 35 million POS terminals in service around the world, serving retailers ranging from small merchants to some of the best-known global brands. Its PPaaS solution enables banks and merchant acquirers to select from a catalogue of payments and value-added services without requiring lengthy and expensive software development.
"By 2027, the number of consumers using instalment payments is expected to surpass 900 million globally, while at the same time 75% of commerce is anticipated to remain in-store1 where legacy BNPL services have struggled to deliver a low friction in-lane solution. The Ingenico and Splitit solution prevents checkout delays and reduces abandoned sales by providing a seamless experience for card holders." said Nandan Sheth, Splitit CEO.
"We are delighted to partner with Ingenico, one of the largest, most admired and innovative payment technology companies in the world. This partnership will allow us to penetrate a highly underserviced market for instalment payments with one-of-a-kind solution," Sheth concluded.
"Splitit and PPaaS are natural partners. PPaaS is all about facilitating how people pay and what services they can access at the point-of-sale. Splitit is reinventing instalment payments at the point of sale in a way that makes it easy for merchants to propose this option to its customers and PPaaS can help them do this in a simple and effective way. Including Splitit in our portfolio of partners is a testament to how important we believe in-store, easy-to-use BNPL will be in the future," said Michael Balzer, Head of Sales and Strategic Partnerships at PPaaS for Ingenico.
The Master Cooperation Agreement (the "Agreement") shall become effective from today for a period of three years at which point it will automatically renew for successive one year periods until either party gives prior written notice of non-renewal at least three (3) months prior to the end of the then current term or unless the Agreement is earlier terminated for breach of contract. All other terms of the Agreement are not relevant to assessing the impact of the transaction on the price or value of Splitit's securities.
The economic materiality of the Agreement with Inegnico is unknown due to the variable nature of revenues which are dependent on the value of customer purchases using Splitit's services. However, Splitit expects that its partnership with Ingenico may have a material impact on Splitit's brand and business development prospects.