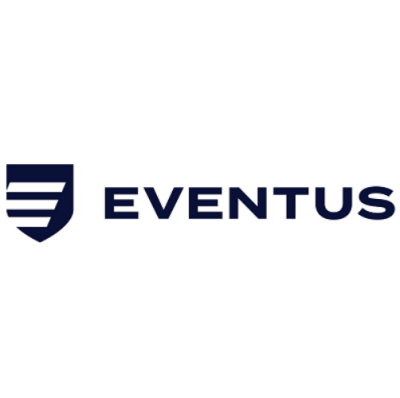 Eventus introduces Validus AML, new end-to-end anti-money laundering solution to help exchanges, institutions combat financial crime
Innovative offering combines signals-based approach, rules-based logic and advanced data analytics with customizable technology for targeted, efficient results
Eventus, a leading global provider of multi-asset class trade surveillance and market risk solutions, announced the broad introduction of Validus AML (VAML), a new end-to-end anti-money laundering (AML) platform aimed at helping firms in both the traditional finance and digital asset space combat financial crime. The new cloud-based Validus AML (VAML) offering uniquely combines a signals-based approach to behavior detection, rules-based logic and advanced data analytics to deliver a comprehensive solution producing significant efficiencies and adaptability for a changing regulatory landscape.
The product introduction represents Eventus' first major expansion into a new sector of surveillance, complementing its widely used Validus platform for trade surveillance, risk monitoring and algorithmic monitoring. While Validus has always provided transaction monitoring capabilities as part of trade surveillance, VAML will offer a full spectrum of powerful detection, workflow and case management tools for current and new clients, enabling them to reduce financial and regulatory risk, identify a range of illicit financial behaviors and further streamline their use of external vendors on critical compliance functions. Enhancements to functionality will be rolled out in phases throughout the course of the year.
Eventus CEO Travis Schwab said, "Firms operating in traditional financial markets and digital assets alike are facing greater challenges than ever to protect themselves from those presenting a risk to their businesses and reputations, along with their standing with government regulators. Validus AML reimagines what an anti-money laundering program can do, reflecting a paradigm shift from traditional alert-focused solutions and taking the burden off compliance teams. We're excited to introduce our flexible new solution, offering the ability to easily adapt to increasingly complex local, regional and global AML regulatory requirements and to keep pace with evolving business risk across geographies, business lines and client profiles."
VAML is a Software-as-a-Service (SaaS) solution combining transaction monitoring, behavioral analytics and sanctions monitoring in a single, scalable and easily configurable platform that enables users to reduce the risk of fines and reputational damage while saving time and resources, focusing on only genuinely suspicious activity. Traditional AML platforms generate an alert for each suspicious event, which requires regulatory and compliance staff to stitch them together for a complete picture of activity from any given customer or entity. VAML's signals-based technology and flexible approach to AML behavior modeling facilitates the aggregation of multiple events into a single "scenario model," dramatically reducing false-positive alerts and producing highly effective, targeted results. VAML also maintains a customer activity profile based on historical client behaviors and transactions, with the ability to generate signals when customer activity deviates from historical patterns, contributing to the sophistication of the scenario models.
Clients will be able to onboard almost any source of customer transaction and trade data from their own systems and third-party providers – along with continuously updated government watchlists – in a "low-touch" fashion through the modular new platform, with out-of-the box connectivity to the Validus trade surveillance platform. VAML gives clients a visual data layer to extract, transform and load any type of data which, when combined with the client data, enriches Know Your Customer (KYC), customer lifecycle and ongoing transaction monitoring activities.