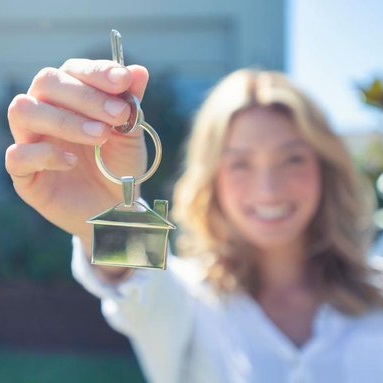 Unison celebrates 10,000th homeowner & reaffirms ongoing commitment with the 'Homeowner Promise'
Unison has announced that they partnered with their 10,000th homeowner, crossing a significant milestone in their quest to empower homeowners to access their equity. The trailblazing fintech offers residential equity-sharing agreements to homeowners in 30 states, in which they receive up to 17.5% of their home's current value in exchange for a share in the home's future change in value. The best part? Homeowners do not acquire debt-Unison neither demands monthly payments nor applies interest during the length of the agreement.
Unison's agreement provides homeowners a way to access their equity without taking on added debt, as well as delivers scalable investment opportunities for institutional investors into the largest asset class in the world: owner-occupied residential real estate. Unison seeks to optimize homeownership on a societal scale by creating a platform that connects the two groups.
Unison's 10,000th customer will renovate his home; many also use their equity to start a business, eliminate debt, or supplement a fixed retirement income. Unison homeowners may use their funds however they wish and enjoy a relationship with the Home Partnership Team. The Home Partnership team is a branch of the company whose main purpose is to serve Unison homeowners as a compassionate, knowledgeable resource for the unpredictable speed bumps of homeownership.
Unison's "Homeowner Promise" encapsulates that ethos. A commitment and active reminder-"Owning with Unison is better"–underscores the company's current actions and future plans. The core values of empathy, transparency, accessibility, and alignment infuse all operations, as Unison recognizes that a house is more than an asset with four walls and a roof, but rather a home, where life is lived and memories are made.
Theo Haugen, the Vice President of Customer Experience at Unison, elaborates, "'Owning with Unison is Better' because Unison's equity sharing agreements mean we are successful when our homeowners are successful. We partner with them because there is so much to know; our homeowners get the benefit of our knowledge and resources to help with their journey."