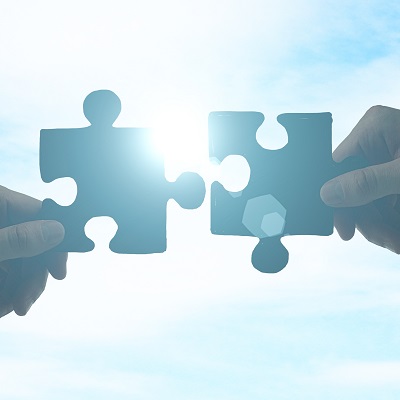 US fintechs GoLogiq and GammaRey complete merger
GoLogiq, a U.S.-based global provider of fintech and consumer data analytics, has completed its previously announced merger with fellow fintech GammaRey, a privately-held fintech ecosystem for the New World Digital Economy.
"The completion of this accretive merger represents the realization of our goal for GoLogiq to become a comprehensive fintech platform for the large global population of underserved businesses and consumers, and particularly for Generation Z and Millennials," stated GoLogiq interim CEO, Brent Suen. "We see huge opportunities ahead as we integrate our respective technologies and customer bases, and set the stage for strong growth and profitability."
The combined company plans to focus initially on the high-growth market of wealth management for Generation Z and Millennials. This new generation of wealth-builders represents the sharing economy that will be powered by digital banking solutions, such as virtual payments, lending and loyalty programs.
The company views this as a uniquely strong emerging market opportunity, with the collective wealth of Millennials and Gen Zs reportedly jumping 25% last year—much higher than for Gen Xs and Baby Boomers—and their aggregate assets grew from $2.9 trillion to $3.6 trillion. Bain & Company projects the wealth management market to double in size and exceed $500 billion by 2030.
"Given this tremendous outlook for wealth management, we believe that now as part of GoLogiq we can address this opportunity on a much larger scale," stated Timothy Alford, former GammaRey CEO and now president of the new GammaRey subsidiary. "As a publicly traded company, we now have better access to the capital markets. We believe this affords our combined shareholders numerous benefits. In addition to greater liquidity and higher visibility of our brand, we see this merger with GoLogiq unlocking the value we have created with our fintech platform."
Suen added, "We can now move forward with completing our recently announced acquisition of Nest Egg which is one of a several companies introduced to us by GammaRey. We anticipate that NestEgg's mobile savings and investing app will further strengthen our value proposition to not only prospective customers but also the additional high-value, complementary acquisition targets we are currently pursuing."
GoLogiq recently reported that it has begun the process of applying to list on a senior U.S. exchange. The listing would be subject to approval based on several factors, including satisfaction of minimum listing requirements. The company believes it meets the quantitative requirements, including net shareholder equity and market capitalization.
GoLogiq also believes it currently satisfies the reporting and governance requirements for the listing. It is fully reporting to the U.S. Securities and Exchange Commission, and it recently appointed two highly experienced independent board members that established a majority of independent directors on its board.