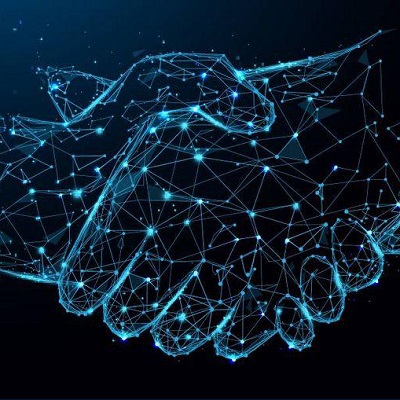 Xeni, the web 3.0 travel selling platform, partners with FinMont payment orchestration solution to manage global payments
Global payment orchestration platform, FinMont, has announced a new partnership with Blockchain-based travel selling platform, Xeni. The strategic partnership will see the FinMont's unique global payment ecosystem being utilised by Xeni's leading selling platform to offer a seamless payment and settlement solution to travel sellers around the world.
FinMont was recently launched by the founders of German airline Hahn Air to offer the travel industry a unique solution that, unlike others, streamlines both B2C and B2B payments. Combining both payment flows will remove reliance on only one payment provider and historical downtime issues, while also helping decision-makers identify and fix any inefficiencies in their current payment processes.
Xeni brings travel into the web 3.0 economy.  Xeni's platform powers B2B2C online travel selling for travel clubs, events, influencers, and travel agents, while using blockchain infrastructure to resolve longstanding industry-wide challenges with transaction settlement.  Xeni facilitates instant commissions and COGS settlement, secure booking records storage, and auditable access to transaction information to minimize invoicing disputes. 
Xeni has partnered with FinMont's payment orchestration platform to enable fiat payment and settlement in local currency for its global client base. Recognizing that travellers prefer to pay in their own currency, Xeni aims to address the high cost associated with accepting cross-border payments, which often inflates travel expenses. Travel sellers and vendors also often prefer to be settled in their local fiat currency. Xeni's collaboration with FinMont is a crucial bridge between Xeni's 3.0 solution and a seamless fiat payment and settlement process.
Suby Valluri, CEO of FinMont, commented, "We are delighted Xeni has chosen FinMont to facilitate payments for its global customer base. Xeni offers a truly unique solution that utilises blockchain technology to offer a market-leading service."
"Our payment orchestration solution will work seamlessly with Xeni's proposition to offer a leading B2C and B2B payment solution saving time and allowing customers to pay using their preferred method and currency."
Sachin Narode, CEO of Xeni, added, "We are delighted to integrate the FinMont payment orchestration platform into our system.  Xeni has travel sellers, travellers and vendors on every continent and we require dynamic fiat payment and settlement capabilities.  FinMont's platform will ensure we continue to deliver the best service to our customers and suppliers."