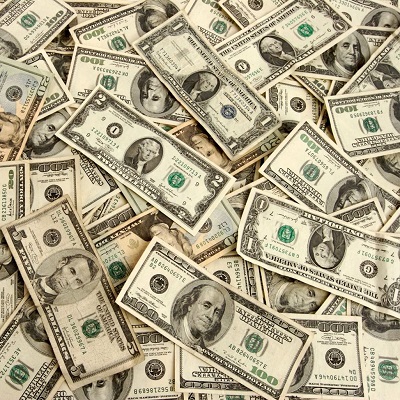 Spiff announces $50m Series C funding round led by Salesforce Ventures
Spiff, the leading sales commission software for forward-thinking revenue and sales organizations, has announced the closing of a $50M Series C fundraise led by Salesforce Ventures with participation from Lightspeed, Norwest, Kickstart Fund, Album and others. The company will use the round to build on its industry-leading sales commission portfolio and to begin solving for other complex sales and finance processes that have historically relied on spreadsheets.
Spiff also announced the launch of Spiff Designer, its newest model builder, which revolutionizes commission automation for Finance and Revenue teams. Spiff Designer eliminates the last major mental-model gap that keeps spreadsheet-centric users from embracing financial automation. Spiff Designer pairs the familiarity and ease-of-use of a spreadsheet with the scale, power, and speed of automation– enabling finance and sales ops professionals to build and manage their commission programs more effectively and efficiently.
"With sales commission, Spiff cut its teeth on solving a very specific challenge enterprises were facing – how to rebuild trust in the sales commission process. With Spiff Designer, we have built the easiest to use and most powerful commission builder on the market. Previously, With other solutions, time to value has been measured in quarters or years and the customers' ability to self-manage commission plans has been non-existent," Jeron Paul, Founder and CEO, Spiff, said.
"Now with an influx of investment, we hope to build on the success we've already demonstrated with commission management and solve for broader challenges within the Sales Performance Management category," he said. "We believe spreadsheets are great for simple tasks, but they're not suited to modern business needs– particularly when it comes to building complex financial models at scale. Previous attempts to disrupt the spreadsheet didn't gain traction. These solutions broke critical mental models and ignored established workflows. Until now."
With the new Spiff Designer, users will have confidence in rapid change management with the addition of more advanced intelligence including type ahead, error handling, and testing. It provides Finance and Sales Ops professionals with hundreds of pre-built commission models too complex to run on spreadsheets, enabling them to build their own financial models in an environment that mirrors the familiarity of a spreadsheet with the added benefit of working directly with data from source systems. Spiff leverages decades of innovation in testing and version control to facilitate reliable model testing before deploying and to enable ongoing testing to ensure consistently accurate outcomes.
Spiff Designer solves the most pressing problems facing modern finance organizations and enables the shift from traditional finance to modern commission management.  Spiff is building off its strong foundation in commission-specific models, arguably the most challenging financial models to build, by looking at other complex financial processes that are hindering efficiency and productivity– including use cases such as Revenue Recognition, Forecasting, Allocations, and Territory & Quota Planning.These broader use cases strengthen Spiff's position in the Sales Performance Management (SPM) market, but also serve as an entrypoint to the fintech market.
With this fundraise, Spiff deepens its already strong relationship with Salesforce. A key part of automating commission management includes integrating key data sources such as CRM and ERP. Many Spiff customers leverage Salesforce as their CRM and Spiff has responded by building a suite of tools that integrate with its ecosystem.  Spiff is committed to servicing Salesforce customers as they integrate throughout the lead-to-revenue journey within Salesforce, helping navigate commission automation and visibility.
"We're excited to accelerate Spiff's mission to make commission management more efficient and accurate," said Ketan Karkhanis, EVP & GM at Salesforce Sales Cloud. "We believe Spiff's technology can transform the way teams manage their commissions while also driving greater transparency into the process and improving efficiencies – and leading to a happier workplace."
"We are thrilled to have Salesforce Ventures as our lead investor," Paul said. "Their deep expertise in enterprise software and commitment to driving innovation aligns well with our vision, and we look forward to working together to bring Spiff to even more companies around the world. We are uniquely positioned to disrupt the legacy commission space by eliminating human error and creating greater efficiency – and transparency – for finance and sales."