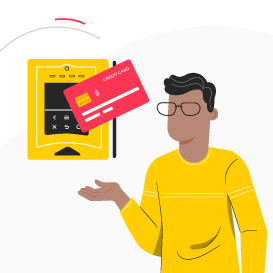 EMV contact and contactless transactions account for more than 90% of all Nayax cashless transactions in the U.S.
Nayax LLC, the leading cashless solution provider, announced today that EMV contact and contactless payments account for over 90% of all cashless transactions at Nayax devices in the United States, according to recent data. Additionally, less than 10% of transactions are magnetic stripe (swipe), when operators are given the choice. Nayax has also seen a growth in contactless transactions (NFC mobile payments and EMV tap cards) from less than 1% in 2017 to over 20% in 2021, as consumers embrace the tap and go process.
EMV contact (card insertion) transactions also spiked during that period, Nayax observed, jumping from 2.5% in 2017 to 70% in 2021. EMV transactions continue to be embraced by consumers; unattended operators need to ensure that their card readers accept EMV.
All in all, 61% of all transactions on Nayax devices during this period were cashless, showing an increased payment preference over cash. If consumers experience ongoing acceptance issues using their card at a specific reader, they naturally will become reluctant to return to this machine for any additional purchases. As such, operators who don't accept EMV contact and EMV contactless transactions run the risk of potentially losing sales as legacy magnetic-stripe data (MSD) contactless can cause interoperability issues and is not as secure.
Per Visa's contactless requirement, as of April 13, 2019, "all terminals at U.S. merchant locations that accept contactless payments must actively support EMV contactless chip functionality and the legacy MSD contactless technology should be retired." Operators still processing legacy MSD contactless devices should be migrating to EMV contact and contactless devices sooner, rather than later, to avoid any acceptance problems in the future. The move to EMV-certified devices will provide global interoperability, increased security through reduction of counterfeit fraud and prevent future transaction declines, reducing friction at the point of sale.
"Nayax's global experience with EMV has allowed us to be the leading U.S. payment services provider in the unattended space with our future-proof solution," said Carly Furman, CEO of Nayax LLC. "All Nayax devices in the U.S. are EMV-certified and enabled, ensuring that end-consumers' transactions can be processed in the most secure manner. This means Nayax operators don't need to worry about lost sales via cashless transactions, which is especially relevant now that we see that 1 in 5 purchasers chose to pay with a contactless payment method this year and 7 out of 10 chose to pay by inserting an EMV chip card."
"EMV contact transactions are proving still to be the payment method of choice by unattended consumers," continued Furman, "with our data showing a preference to using an EMV-enabled credit card. While swipe transactions are supported, and available for use on our VPOS and VPOS Touch devices, we see consumers overwhelmingly choosing to pay via EMV contact and EMV contactless on equipped unattended retail machines, which is aligned with consumers' brick and mortar retail payment preferences."