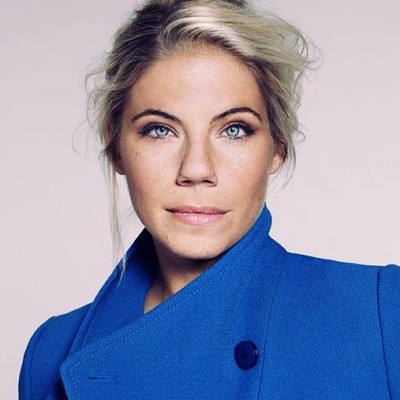 Leading Web3 investment firm CoinFund appoints Julie Mossler as Head of Marketing & Communications
CoinFund, a leading web3 investment firm, announces tech veteran Julie Mossler (pictured) has joined as its Head of Marketing and Communications. As an award-winning and highly experienced brand leader, Julie will reimagine the firm's marketing and narrative strategy as well as support its portfolio companies in their positioning and go-to-market approaches.
Julie joins CoinFund with more than 18 years of experience in hypergrowth Web2 and web3 startups, as a builder of some of the most ubiquitous superbrands in the world. She most recently served as Chief Marketing Officer (CMO) at Metaplex, the world's largest NFT ecosystem, nurturing its developer community and growing the protocol to more than $3B in transactions in less than one year. Julie has also served as interim CMO at fintech blockchain unicorn Paxos. Prior to her time in the cryptocurrency and blockchain industry, Julie drove the adoption of category-defining, community-driven consumer technology, leading brand and international growth strategies for Waze and Groupon as a senior executive on their early respective teams. She has appeared on PRWeek's "Innovation 50" & "40 Under 40," as well as Business Insider's "Top 50 Tech PR People".
Jake Brukhman, CEO and Co-Founder of CoinFund, said: "We are thrilled to welcome Julie to the CoinFund team. As the industry seeks to stabilize and redefine itself after a turbulent 2022, it is more important than ever to have a clear voice championing the broader benefits of the web3 ecosystem. Julie will help CoinFund effectively tell the story of our team and our track record as one of the very first pioneers in the crypto fund space. Her wealth of exceptional experience will be an invaluable asset to our  portfolio companies on their road to success, delivering on the promise of CoinFund as the best partner to early stage teams in blockchain."
Speaking on her appointment, Julie Mossler said, "CoinFund has an esteemed history and reputation as one of the earliest firms in web3 venture investment, rightfully holding a place of legitimacy among the crypto-native community. As the industry accelerates and broadens to welcome those who are new to blockchain, CoinFund will embody web3 ethos to build in public and provide leadership, visibility and expertise to entrepreneurs and the industry as a whole. The firm is shoulder-to-shoulder with brilliant founders building the next chapter of the web – I'm honored to tell these stories."
Co-founded in 2015 by Jake Brukhman, CoinFund was one of the earliest firms to enter web3 venture investing, and currently has stakes in over 90 web3 ventures across its portfolio, spanning all aspects of web3, including artificial intelligence, protocols, gaming and NFTs. Today the firm has evolved to specialize in both web3 and crypto-focused investment and is a registered investment adviser, led by managing partners Brukhman, Alex Felix, Seth Ginns, David Pakman and Christopher Perkins.
Julie's appointment comes after CoinFund announced the launch of a $320 million early-stage web3 venture fund in August 2022, CoinFund Ventures I, to increase its scope beyond its $83 million seed stage fund announced in July 2021.