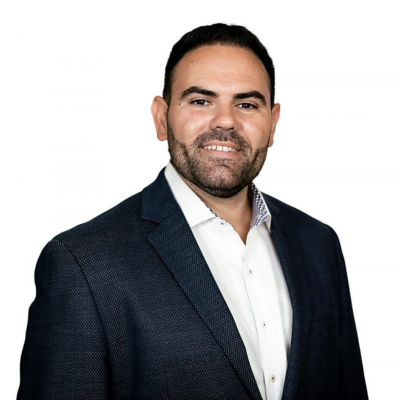 National Business Capital promotes Phil Fernandes to a new role as Company's COO
National Business Capital, the leading FinTech marketplace in business financing, announced the promotion of Phil Fernandes (pictured) to the position of Chief Operating Officer. Previously, Fernandes served as the National Business's Vice President of Financing, where he oversaw daily operations and supported the company's growth.
"For the past 7 years, Phil's analytical skills, along with his ability to collaborate with all departments, have been a key driver for the rapid growth of our company," said National Business CEO Joseph Camberato. "I watched him advance as a leader, and as National plans major new initiatives in meeting the funding needs of an even larger set of clients, it only made sense to promote Phil into this new role."
Having won several Best Workplaces awards, National Business Capital has been repeatedly recognized for cultivating a culture that promotes employee career development and advancement. It's a supportive environment where Fernandes was able to build on his skills and complete an Applied Business Analytics executive program at MIT.
"I can't be more grateful for the opportunity that Joe and National Business gave me to grow my skills and further my education," said COO Phil Fernandes. "I plan to pay the company back by using those skills to help take National Business Capital to the next level of growth."
"A lot of people don't realize that success in FinTech is really about the professional teams you have in place to make deals and bring people together," remarks Camberato. "Phil takes the time to understand our business, know its people, and develop the strategies that make it tick. With Phil on our team, I'm confident we'll be successful in the next bold advances we plan to make as this nation's leader in business financing."
Fernandes's promotion is just one of several new leadership appointments the company plans to make as it continues to execute its growth strategy.