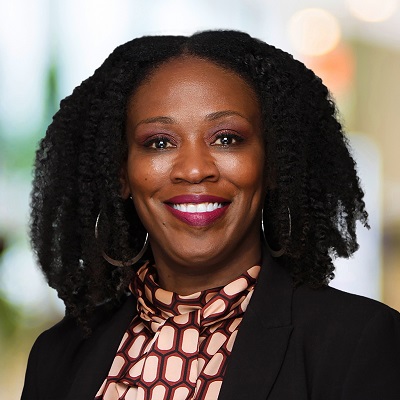 Spotlight: International Women's Day, 8 March 2023
By Keisha Bell, DTCC Head of Talent Management and Diversity, Equity & Inclusion
On the topic of progress:
The financial services industry has made significant progress in improving gender parity, notably at the entry level. However, opportunities remain at improving gender proportions at senior levels, a phenomenon commonly referred to as the "leaky pipeline", particularly for women of color and varying sexual orientations, backgrounds, and abilities (McKinsey & Co. "Women in the Workplace 2022"). The financial services landscape should focus on nurturing and retaining female talent throughout their full careers. This will help make significant strides towards achieving gender equity in our field while ensuring diverse perspectives across organizations.
On the topic of flexibility:
As more and more women enter or return to the workforce, like their peers, flexibility remains an important consideration especially after the shifts in workplace dynamics that took place due to the pandemic. It's crucial that companies take note of these changing dynamics to attract and retain talent in order to ensure the presence of diverse perspectives at work, which helps foster greater innovation and supports business results.
On the pay gap:
The gender pay gap persists, and women continue to encounter roadblocks to career advancement. To bridge this divide and achieve gender parity, it will take a collective and sustained effort from individuals, companies and the industry as a whole. Progress is possible with continued industry efforts towards greater gender diversity, coupled with supportive policies and initiatives.
On achievements and progress:
We've seen a clear and demonstrable impact how intentional initiatives can drive systemic change. At DTCC, I am proud of the work we have done to recruit women, including those who stand at the intersection of race, gender expression, class, sexual orientation, ability, age, national origin and religious identities, leveraging established as well as less traditional approaches. As an example, in recognition of the challenges that women face when trying to restart their careers after being out of the workforce for a period, we implemented our Re-emerge program, an internship program that helps women refresh their skills and experience. Through this program, participants get re-oriented to working, learn DTCC's culture and business and how they'll fit in. This initiative provides women with the opportunity to re-enter the workforce at a level that's commensurate with their abilities, without having to start at entry-level.